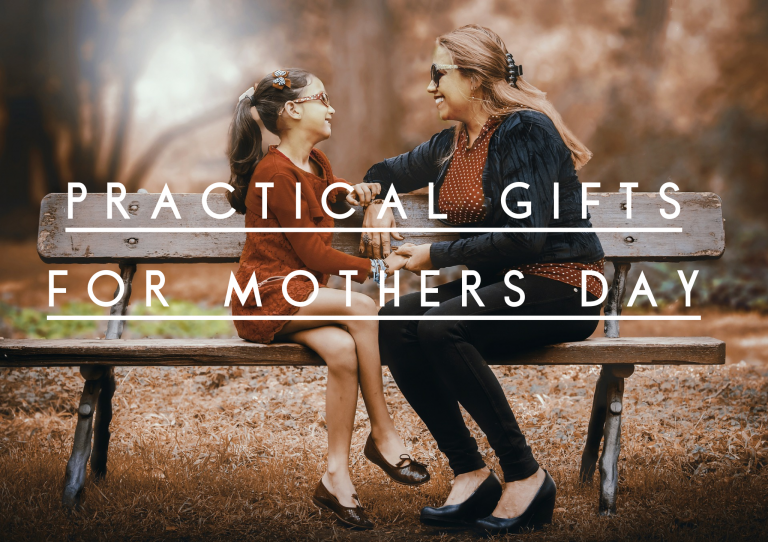 Practical Gifts for Ma, Mom, Mommy, Mama, Mum, Mummy this Mother's Day 2018!
As the years roll on by, it seems it's not gotten any easier to know what to get mom each May for Mother's Day. If you're like most of the people on this planet and need help coming up with ideas or deciding what to get your mom for Mother's day, make sure you thoroughly read, then bookmark this article.
Cooking Supplies – If your mom loves to cook for her family and friends, then one of the most beneficial gifts you should get her are cooking supplies. There are countless online shops and storefronts which specialize in kitchen supplies from cutlery to blenders. Help your mom by finding her the perfect addition to her kitchen that'll make cooking her favorite dish more efficient and tastier. Cooking is an art form and sometimes moms are just as good in the kitchen as a five-star chef given they have the right equipment to work with. If you have siblings, ask your brothers or sisters if they'll go in on the cost of a Kitchen Aid mixer so your mom can bake with ease.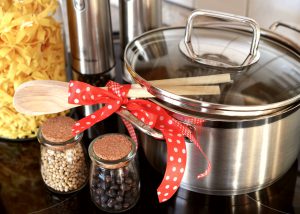 2. Gift Wrap Supplies – If your mom is anything like my mom, then she's always buying a gift for someone – be it for an anniversary, to say congratulations, for a birthday, the list goes on and on. In this situation, what better gift to give than a gift wrapping kit? This way mom doesn't have to run out and get gift wrap paper, bags, tissue, and ribbons every single time she buys a gift. Rather, she'll be able to pull out her trusty box of gift wrap supplies and get wrapping with ease.
3. Medical Jewelry – One of the most practical gifts you can get your mom is medical jewelry. Medical jewelry is one of those things that often times people don't want to purchase for themselves, but its a very helpful tool and many may not know this, but medical jewelry is beautiful! There are hundreds of styles and materials to choose from these days. Online medical jewelry store StickyJ Medical ID carries engravable medical ID's in rose gold, sterling silver, leather, attractive nylon fabrics and more. They include floral patterns that are delicate and elegant in appearance. Minimalist jewelry styles are employed throughout their medical necklaces and bracelet product lines. Gold bar necklaces are a popular choice for young women and they look amazing layered with chokers and long length necklaces. Order your mom a medical bracelet or necklace that she'll love and value.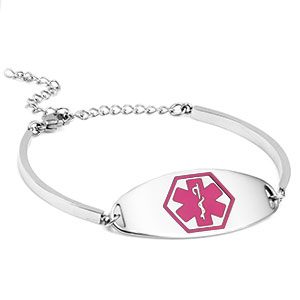 4. Fitness Watch – Moms are always on the run and much of the time, they don't take time to track their habits and they end up having high blood pressure and low levels of sleep. If this sounds anything like your mom, then a fitness watch such as a Fitbit, could be a practical, helpful gift for her. Fitness watches can monitor the amount of sleep she gets every night, plus it can track how many steps she's taking daily. Additionally, certain types of fitness watches can tell you your blood pressure levels. If you've been telling mom she's doing too much, needs to chill-out and get some rest, a fitness watch is an awesome tool to retrieve all the necessary data to help mom understand how she can help herself.
5. Roomba – If you're looking for a gift that will help your mother to be more efficient, to stay on top of her cleaning and to have more free time on her hands than you should definitely get your mother a Roomba – a top-selling robotic vacuum cleaner.
6. Tea – A simple, yet effective Mother's Day gift is often served hot, usually cost less than $5 and has a way of transporting you to a peaceful state of mind with its soothing aroma and taste. Tea aids in relaxation, can assist with digestion and depending on the type of tea it is, it can give you the energy boost you require for a busy, fast-paced day. You'll want to consider your mother's personality, her day to day activities and whether or not she has any health issues. From there, head to your local grocery store or online shop to find the perfect tea. Sometimes discount stores like TJMaxx will carry packages of tea for various ailments are very affordable prices.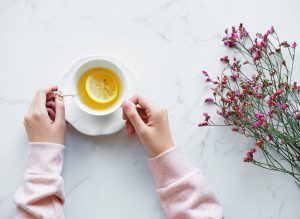 7. Oven Safe Food Containers – The last item on this practical gift list may seem a little on the boring side, but if you love food, you should get these for mom! Oven safe food containers are convenient, they clean up easy and they look nice. You can find them with attractive colors and fun patterns that are pretty enough for mom to enhance her table settings with. If your mom loves to cook, oven-safe food containers are a convenient gift that your mom will love!
Practical gifts for mom and are an awesome way to show how much you love her! Take your time, think it through and get your mom a gift she can truly appreciate.