Bariatric surgery is becoming more and more prominent these days and has been affecting the lives of many people globally for quite some time now. This procedure has been known to save lives and continues to help people to get back to being more mobile and less dependent on others for assistance with their basic daily responsibilities. Popular television shows have been made to showcase people's journeys from extreme obesity through the operating room and to a few months and sometimes years post-operatively which provides a great overview as to what people can expect from this operation.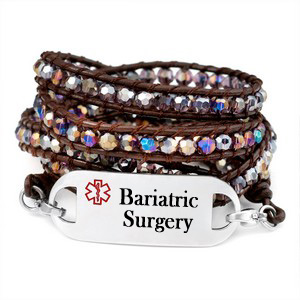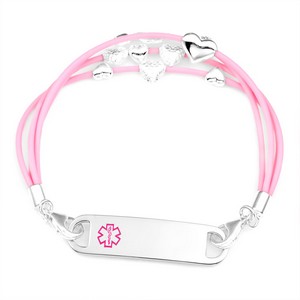 Medical alert bracelets are a popular and safe idea for anyone who has undergone bariatric surgery. It will alert medical staff to the fact that they've undergone this procedure, so they can know how to effectively treat the patient as they cannot be intubated via blind NG tube.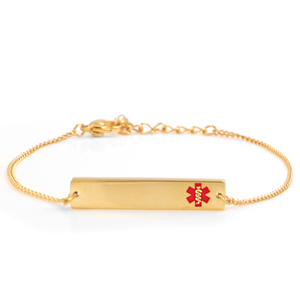 At StickyJMedical, we have customers order these alert id bracelets frequently and have a great variety of options to choose from on our medical alert jewelry site. Below are some excellent medical ID bracelet choices we offer which allow for custom personalization on either the front or back or both. Medical alert jewelry can be engraved with us in a variety of methods depending on the style of jewelry and the material involved. Our precious metal necklaces and bracelets such as gold and silver must be engraved with our traditional etching method, while our leather products will be engraved with our laser method.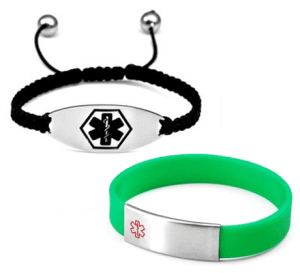 Recently we created a new line of engravable id bracelets which feature a wooden plaque attached to gemstones and adjustable macrame braid. These bracelets have a medical symbol engraved on the front and allow for up to four lines of medical alert engraving on the back. They offer a unique look which is natural and stylish while still being safe for medical purposes including for those persons who have undergone bariatric surgery. Shop our site today to find a safe and stylish bariatric surgery ID bracelet you love.