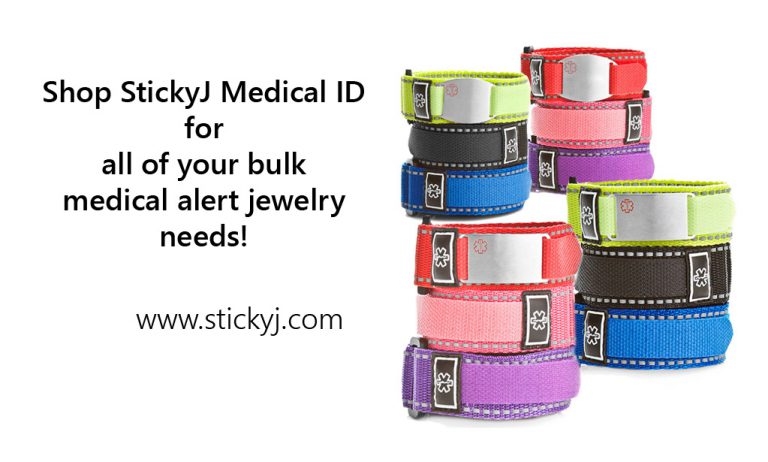 Do you work with clients to assist them with making bulk purchases? Or, are you the client who needs to make bulk purchases? Either way, at StickyJ Medical ID, we can help you with placing these unique and sometimes challenging orders specifically for medical alert jewelry.
Depending on the type of medical ID jewelry you're looking to purchase, there's a very strong chance that we've got it in stock and if not, that we most certainly can provide it to you as a custom order. For years, we've been successfully serving our customers with substantial medical jewelry orders to fulfill the need for various programs. Some of these programs include healthcare facilities such as memory care units. Or physical therapy treatment centers for persons with lymphedema. We've also provided bulk quantity orders for international schools for children with special needs such as autism and or other health related issues such as allergies to foods and seizure conditions.
To place a bulk order with us is easy. If you already know the specific items you are looking to acquire such as diabetic bracelets for patients in a specific diabetes treatment program and you see them on our site, choose the quantity you would like and there's a good chance you can have the order to you within a week's time. If you need more than say 100 items, we may need to have some additional time to procure your medical ID bracelets, but our marketing department will communicate with you directly to ensure that we get you exactly what you need. The best way to communicate with our marketing department is to email them directly at marketing@stickyj.com.
If you need engraving on your medical alert bracelets, medical alert necklaces and more, then you're definitely in the best hands, because custom engraving on medical alert jewelry is our specialty. We have a few different styles and methods available for engraving to ensure that your engraving is lasting and that is legible so that medical personnel can read it quickly and efficiently. Our typical engraving style for medical alert jewelry utilized our laser because it's dark and stands out against stainless steel medical ID tags, ID bracelets, etc.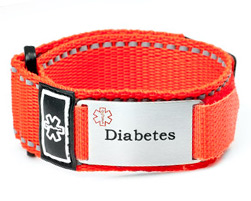 Lastly, but certainly not least, bulk orders do qualify for discounted pricing. To learn more about the discounts available to you, please contact our marketing department by phone or email and we can be sure that you receive your specialty pricing when placing your online order.
Bulk orders can sometimes be a headache to order with many companies, but not with us. We place large quantity orders weekly and have an easy process in place to make sure you have exactly what you need when you need it.