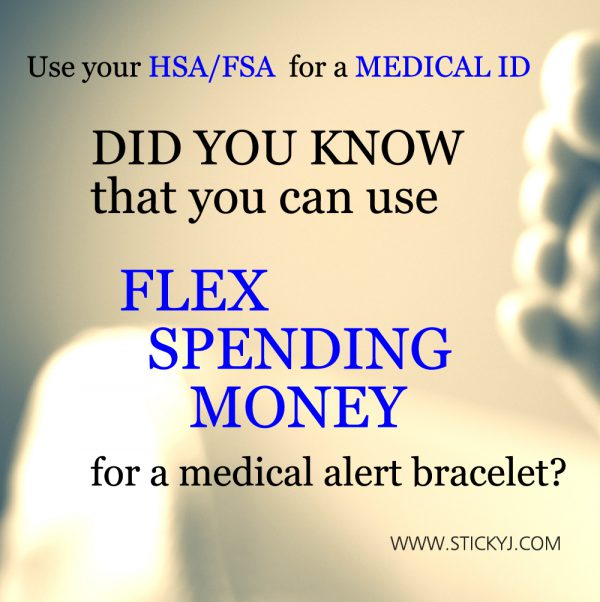 Health insurance can seem tricky and can be confusing at times, which is one of many reasons why flex spending accounts and health spending accounts are popular choices when it comes to setting up insurance plans. Here at StickyJ Medical ID, we want to make sure that we help you to understand how you can use your Flex Spending Accounts or Health Spending accounts to purchase one of our customized medical alert bracelets.
Firstly, if you're not already set up with an FSA or HSA, you'll need to discuss with your human resources department what you are eligible for. Typically the way flex spending accounts work, is you have the option to purchase the approved item, but then you will need to submit your medical ID purchase receipt to your insurance provider for reimbursement.
Health spending accounts will often provide a debit card with money pre-loaded that can be spent on items or other medical necessities which are listed in your plan. In this case, you can easily pay for your medical alert bracelet up front with your debit card on our easy to use website. If you experience any trouble using your card, we suggest contacting your insurance provider as medical alert bracelets should be covered by your HSA plan.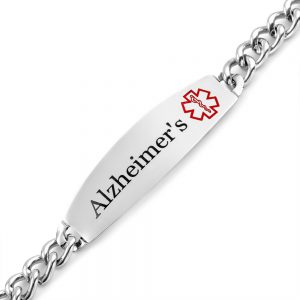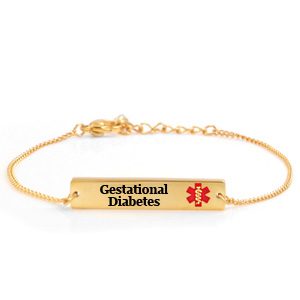 All types of medical alert bracelets are eligible for coverage with your FSA/HSA's. Popular choices are stainless steel medical ID's with customized medical condition details and emergency contact information engraved on the front or back of the bracelet. However, if you prefer a different style, such as one of our leather medical alert bracelets or a gold medical bracelet, those are also eligible.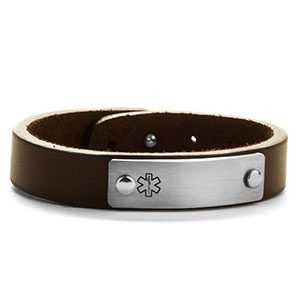 Keep in mind that the cost of engraving is eligible for your FSA as well. So, if you see that there is an additional charge to add engraving, please do not hesitate, rather, we suggest utilizing as much of the engraving space as possible in this scenario.
Shop StickyJ Medical ID today and find a custom medical alert bracelet that is the right fit for you and your health account.