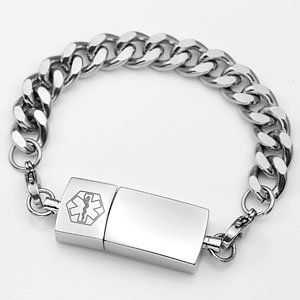 Since the day we started carrying USB style medical bracelets and dog tags, they have been some of our most popular items. Today, we're happy to announce that we've recently added several new styles of USB bracelets and dog tags to our USB flash drive jewelry line. Originally, our USB jewelry collection consisted of only a few items, with versions available in 2GB and 4GB. However, we now have about a dozen different USB items available, and many of those styles are available in 2GB, 4GB and 8GB.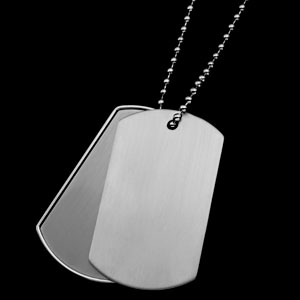 With the exception of our nylon and Velcro sport strap bracelets, all of our USB jewelry can be personalized with engraving. This is a great advantage for people who want to by a
USB medical ID
as opposed to a
traditional style medical bracelet
. The USB is fantastic for holding detailed medical information that can aid in treatment, but it's also a great advantage to be able to engrave the most pertinent medical information on the actual metal of the ID so that EMT's can have instant access to that information.