As you might know, October is Diabetes Awareness Month. We put together a short little video with a friend of ours, whose son has diabetes. Perhaps you're one of our customers who shops with us because of our selection of diabetes medical ID's. Or, perhaps like many of our customers, you know someone who has diabetes, but you don't know very much about it, what the difference is between Diabetes Type 1 and Type 2. Either way, we think you'll enjoy the short video we put together to tell Davey's story.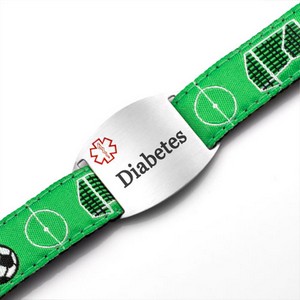 Please take a moment watch the clip below, leave a comment if you'd like, and let us know what your experience with diabetes is. If you're interested in learning more about the causes of diabetes, how to prevent it or how to treat it, visit the American Diabetes Association's website.
While it's understandable that many with diabetes value their privacy, and are reluctant to wear a Medical ID that labels them, healthcare professionals and emergency responder's like police officers and paramedics all agree that wearing Medical ID jewelry saves lives.
The stigma surrounding medical alert jewelry is unfortunate and risky for those who choose not to wear their medical id. However, as more and more athletes like Lance Armstrong and celebrities like young Nick Jonas (from the Jonas Brothers Band) acknowledge their illnesses and overcome the challenges they present in the public eye, Americans with chronic illness are accepting the notion that illness doesn't imply weakness; in fact, they're discovering that overcoming health challenges builds character and demonstrates perseverance. It takes courage and endurance to live with a chronic illness. And one step toward responsible management of diabetes is to wear Medical ID jewelry.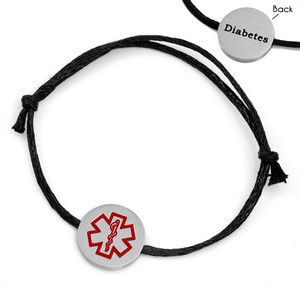 When choosing a medical id, it's important to consider emergency personnel's standard operating practices. If a person is unconscious, paramedics are trained to perform a primary head-to-toe check for blocked airways and pulse. This initial check includes a hand check of the wrists and neck. Sometimes, paramedics may check a person's wallet for a medical card; however, treating wounds is immediate, and rummaging through a wallet is often a practice of last resort, or completely overlooked. Therefore, a medical id bracelet or medical alert pendant should be worn as an everyday accessory.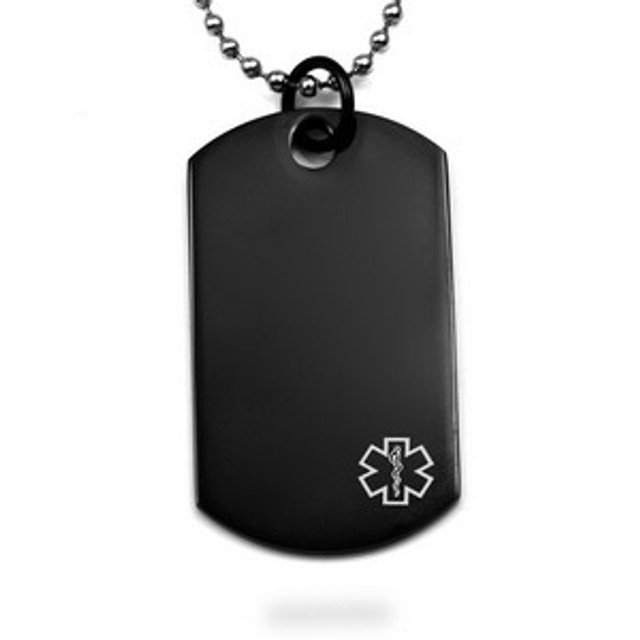 In 2007, Doug Burns, the reigning Mr. Universe, was severely beaten by police at a movie theater when they mistook an episode of low blood sugar for intoxication. The unfortunate incident emphasized the need for police officers and security personnel to be trained in how to distinguish between hypoglycemia and intoxication; however, it also pointed up the need for individuals to identify their medical condition to first responders. As an athlete, Burns is disciplined and precise about managing his blood sugar level, so if a debilitating hypoglycemic reaction could happen to him, it can happen to anyone. Rather than gamble with your health and hope for the best, taking pro-active measures such as wearing a medical id bracelet is essential for a person with diabetes, since symptoms of hypoglycemia mimic other problems.
For 21-year-old professional surfer Scott Dunton, diabetes hasn't stopped him from traveling the world and competing in surfing competitions. In fact, he ranks 119th in the world, out of 800 competitive surfers. One of Dunton's missions is to spread the word to children and teens that having diabetes doesn't mean life's joys come to a halt, and that medical id jewelry doesn't need to be cumbersome or embarrassing. At Sticky Jewelry, we carry sports band medical id bracelets and waterproof medical id's that are perfect for athletic activities because, like Dunton, we believe that responsible management of your illness shouldn't hinder you from living up to your full athletic potential. Your medical id shouldn't get in the way of your lifestyle — it should enhance the way you live by providing you with peace of mind.