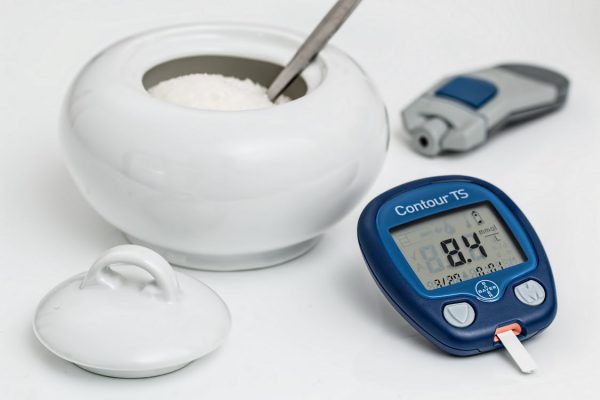 Living as a Type 1 Diabetic is not without its challenges. Halloween is always hard for parents and young children to get through the giant sea of sugar candies and constant blood sugar level checks can become quite the annoyance and hindrance in a lot of ways. That's why we feel that your diabetic bracelets should bear no challenges and therefore have created a great collection of fashionable Type 1 diabetic ID bracelets for men, women and of course children.
For men, we have a variety of diabetic bracelets that are classic and durable which include soft leather medical ID bracelets and surgical grade stainless steel medical alert bracelet options. Also, a very popular choice is our black steel medical alert bracelets for men, because they're sturdy, but at the same time, they look great paired with a variety of modern ensembles.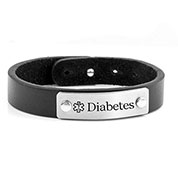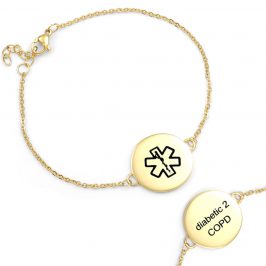 When it comes to the children who are Type 1 Diabetic, we offer a great range of fun diabetic bracelets for them. Many of these choices include sports strap ID bracelets which come with adorable patterns such as butterflies, ladybugs, stars, bugs, trucks, flowers, cars and more that boys and girls will be excited to wear. They're comfortable, but yet they'll stay on so you can rest well knowing that your child is still wearing their medical ID bracelet while they're away from you. Many of medical ID bracelets for kids can be engraved with details about their health ailments, including whether or not they're insulin dependent and specific instructions for what to do when they find themselves in the situation where their blood sugar is imbalanced.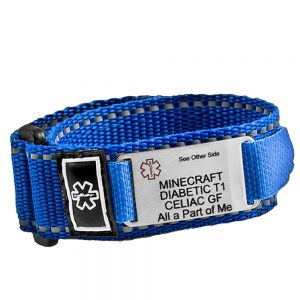 Visit our site, StickyJ Medical ID today and browse our extensive collection of diabetic bracelets and medical alert bracelets that are fashionable, durable and comfortable today.