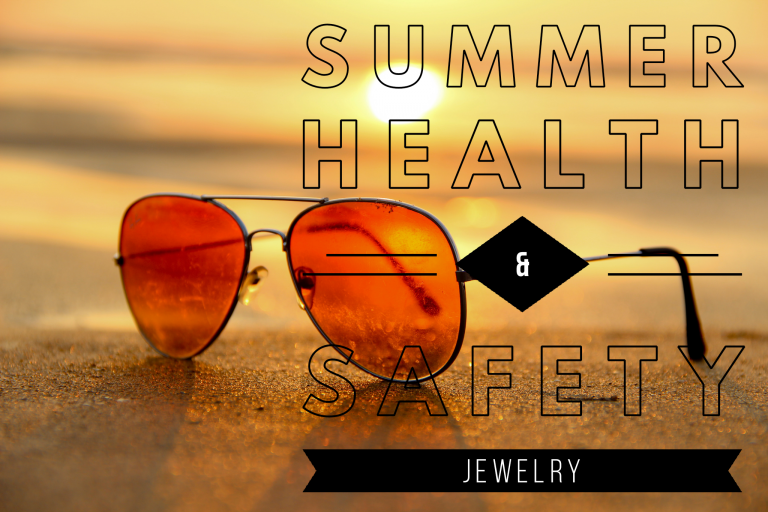 Summer Health and Safety Jewelry
Summer is in full swing. Beaches are full of tourists and locals soaking up the sun and the waves. Health and safety should always go hand in hand with your summer plans. These days, you'll find medical ID jewelry available in a huge assortment of colors, textures, sizes, and designs to fit styles ranging from tame to wild – from expensive to affordable. Whatever your health safety needs may be, you can find a great piece of ID jewelry to accompany them.
First up, the ladies – summer looks for women include lots of white, shorts, maxi dresses, bathing suits and breathable textiles that include cotton and lightweight linen. Choose medical jewelry to fit these lightweight styles. Minimalist medical jewelry including gold bar necklaces and bar bracelets are an excellent choice.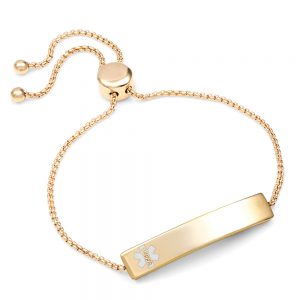 Medical Jewelry for Men!
Health and safety are just as important for men – especially those men who spend their days working outdoors and put their bodies into extreme situations because they're more prone to accidents. Men's health and safety jewelry options include a very large variety of medical bracelets that come in durable materials like paracord and surgical grade stainless steel. Medical jewelry companies like StickyJ Medical ID can engrave their medical jewelry to indicate specific medical conditions including Diabetes.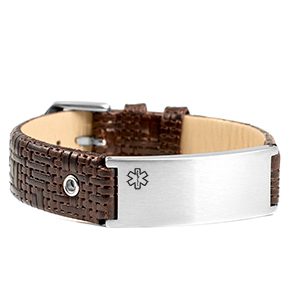 ID Jewelry for the kiddos!
Last but not least, it's incredibly important to put the safety of your children first. One of the best ways to do this is with medical jewelry. Especially if your child is off at summer camp and he or she cannot remember what they're allergic to and what type of health condition they have. A medical alert bracelet for kids can be a lifesaver in an emergency. Medical jewelry designers have put a lot of time and effort into creating medical bracelets that children will want to wear. Fun patterns on bracelets including cars, flowers, and bugs make health and safety jewelry much more appealing to children. Most children's ID bracelets can be customized with engraving to indicate an allergy, medical condition, and contact information to effectively reach guardians. Additionally, many of these children's bracelets are made with strong materials that hold up well even with very active children.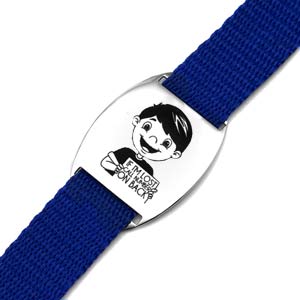 Wishing everyone a safe and fun summer – be sure to visit StickyJ Medical ID to make sure you have all your health and safety jewelry for everyone in the family.