Lymphedema, also known as lymphatic obstruction affects a large part of the human population globally. It's a condition caused by a blockage of the lymphatic system and when left untreated, it can cause severe problems and pains. It's important to know what to do and what to avoid when dealing with lymphedema. Treatment can help ease lymphedema, but unfortunately, at this time, it cannot be cured. Lymphedema is commonly caused by cancer treatments. Here is a short helpful list with Lymphedema living tips.
It's incredibly important to wear a medical alert bracelet. Not only should a person with lymphedema wear an alert bracelet, but they need to be sure that they wear it on the correct arm to indicate where to not have a needle inserted or blood pressure taken from. Medical alert bracelets are typically engraved with information such as Lymphedema Alert- No Needles/BP – Right Arm. This type of information is helpful in alerting medical staff, but I'd like to reiterate the importance of wearing this bracelet on the correct arm to help medical staff as much as possible.
2. Exercise extreme caution when traveling by airplane. The reason for this cautionary approach is due to the elevated pressure in an airplane. The cabin pressure can cause extremities to swell and make a person very uncomfortable. It's recommended to do therapeutic exercises while on the flight which if you ask your healthcare or lymphedema therapy specialist about, they can recommend the best ones to do while flying. Also, it's highly beneficial to wear compression garments such as a compression sleeve and or stockings while flying.
3. Lymphedema therapy is a way to alleviate some pains associated with living with lymphedema daily. The first step is typically highly intensive physical therapy engaging the use of compression garments such as stockings and the elevation of limbs is particularly essential. Exercising daily is helpful and it aids in losing weight which can also ease the condition. Massage is also a great part of lymphedema therapy. Sometimes massaging one part of the body will actually lead to aiding in lymphatic drainage elsewhere in the body.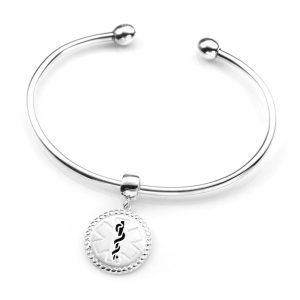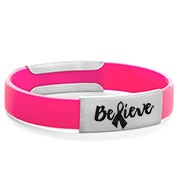 Hopefully, this is a helpful list of tips for those of you have or are taking care of someone with lymphedema. Be sure to visit our website where we offer a great line of medical alert bracelets, necklaces and more which can all be custom engraved for your exact lymphedema alert needs.