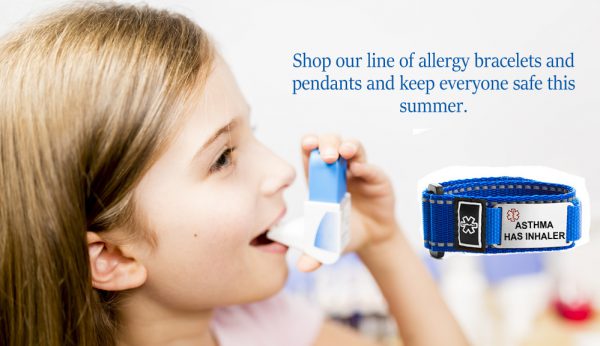 It's that time of year again. The time when schools let out and summer camps open up. Little league's for a variety of sports begin their training and before we know it, there will be practices nightly and games every weekend for children of all ages to compete, learn and grow both mentally and physically.
It's also the time of year when environmental allergies are increased due to high pollen counts and the amount of time people typically spend outside, especially children. Environmental allergies trigger and induce already pre-existing medical conditions within child athletes which can be quite the hassle for the child and their teammates. Common symptoms of environmental allergies are sneezing, stuffy nose, watery eyes, cough and a scratchy throat. These symptoms can become large irritants during practice or even worse during a game. A protective allergy alert bracelet worn during practice and games is a good habit to implement at a young age.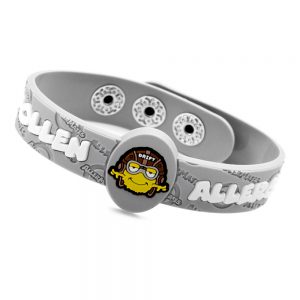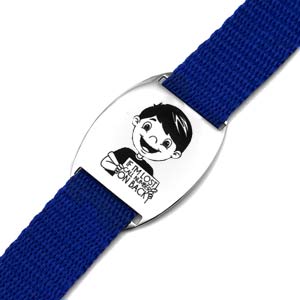 Id bracelets for kids are an ideal way to give parents peace of mind and to keep children safe if they have exercise-induced conditions such as asthma as well. At StickyJ Medical, we offer a great range of asthma bracelets plus other asthma jewelry including asthma necklaces to maintain the optimal level of safety. Included are id bracelets with colorful straps and patterns available for both girls and boys.
Shop our selection of sport strap bracelets with engravable steel id tags if you're looking for comfort and durability. Our sports strap bracelets are made of nylon and polyester, have reflective stitching and fasten easily with velcro so that a child can easily put on and take off by their self.
If your child is one which cannot safely participate in sports, but still likes to be outside playing with and cheering on their friends, then perhaps a class sterling silver or gold id bracelet is a better-suited choice for them.
For your child's additional safety and wellness this summer, shop StickyJ Medical and order your child a custom id bracelet they'll love.