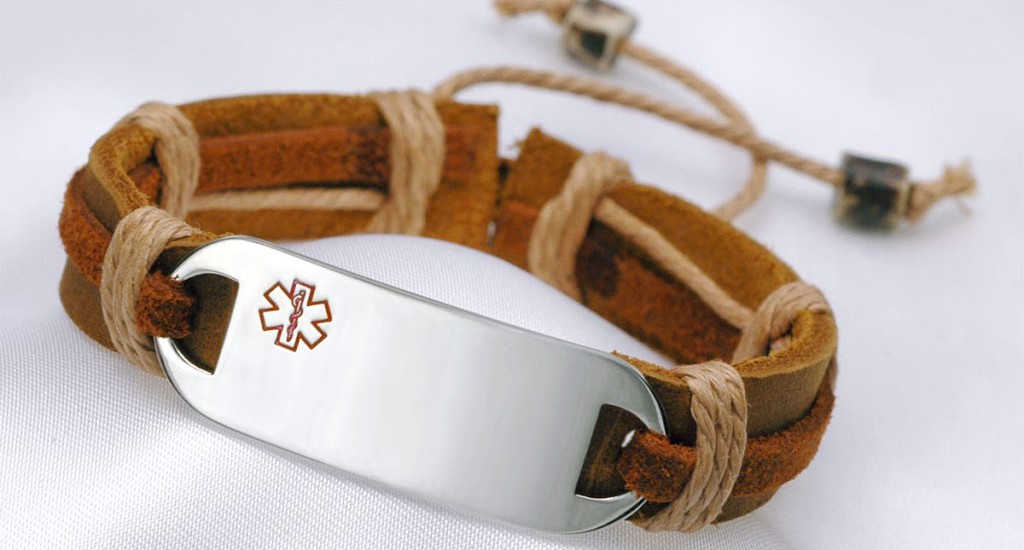 StickyJ Medical ID has just unveiled a new line of
ID bracelets
composed of leather and hemp. These leather and hemp ID bracelets are fastened with a drawstring style clasp that keeps the bracelet secure, while still allowing for an easy release when intentionally removing the ID bracelet. These stylish bracelets are available in a handful of different color arrangements and bracelet styles. These engravable medical ID
bracelets
have been very popular since the day we started selling them and are becoming more popular every day. Versions pre-engraved with specific medical conditions are also available for those who have a unique condition that they need to be readily available to medical personnel
in the event of an emergency
. Diabetes, Epilepsy, Alzheimer's, Asthma, and Allergies are all available through StickyJ Medical ID.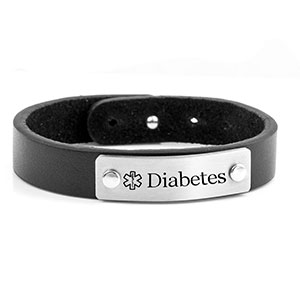 Another benefit to these customized leather and hemp ID bracelets is that they're unisex and they can be worn by both children and adults. Their natural appearance makes them great to wear when going outdoors or when wearing a casual outfit. The contemporary design makes them a great choice to wear with a professional ensemble as well. Visit our website at StickyJ.com and click on our leather medical ID bracelets category to see our full collection of
leather and hemp medical bracelets
, plus additional styles for men, women, and children.
We've been providing quality medical ID's since the year 2000 at StickyJ Medical ID and it's always our goal to assist our customers to find the best medical alert bracelets and other beneficial medical accessories for them. We factor in durability, comfort, versatility, and affordability to our customers with every design we provide. To order yours with personalization, you can easily enter the lines of engraving while on our website. Choose from a black laser or traditional needle etch style to complete your personalization. Email or call us with any questions, our customer service department is happy to assist you with completing your medical ID purchase.