The Links of Hope Network is a not-for-profit organization that teaches jewelry-making skills to Honduran women so they can provide ongoing support for their families. Through the making of these beautiful high-quality bead bracelets the Links of Hope Network is helping to change the lives of these impoverished women by providing work that earns them more than minimum wage; work which they can do at home without having to leave their families. The Links of Hope charm attached to each of our beaded medical bracelets symbolizes the link you will establish with hard-working artisans and their hope for a better future when you purchase one of these hand-crafted, limited-edition bracelets. Sticky Jewelry is proud to partner with Links of Hope Network and we are excited about making their products available on our site.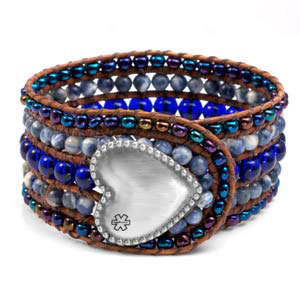 – Note: If a bracelet on our website
does not
have a LOH charm attached it is made by
StickyJMedical
.