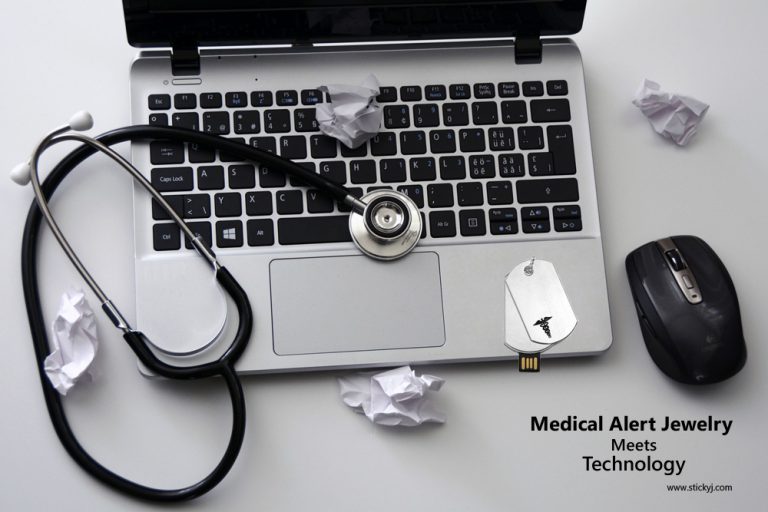 Medical alert bracelets, necklaces and more have gained in popularity over the past twenty years. Typically they'll include a medical ID tag which is customized with an engraving of very specific details relative to a person's medical condition, allergy alerts, emergency contact information and more. In walks, the technology of the 21st century and that adds a whole new element to the equation of medical jewelry.
At StickyJ Medical ID, we pride ourselves on staying up to date with the latest in technological advances to ensure we provide our customers with top quality medical alert jewelry that they will appreciate for years to come.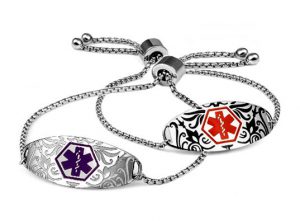 Technological advances have led us to the universal serial bus or as its more commonly referred to — a USB. A USB is a wonderful miniature storage device for digital files such as picture files, audio files, video files and more. The beauty of USB's are that they a tiny, they're lightweight and they're incredibly easy to attach to other objects such as medical alert jewelry.
Our USB medical dog tag necklace, for example, is an excellent choice for medical jewelry. It comes in stainless steel and it can be custom engraved front and back with specific medical care instructions. One way our customers fully utilize this device is to upload files which carry their medical history and current medical conditions, medicines or vitamins they take and emergency contact information. Our USB medical dog tag necklace is available in 2 to 8gb storage. This is truly a great way to easily enhance your safety through modern technology.
We also carry a USB engravable leather medical alert key chain which can be added to your belt loop or attached to a necklace style lanyard if you're looking to wear it as an accessory.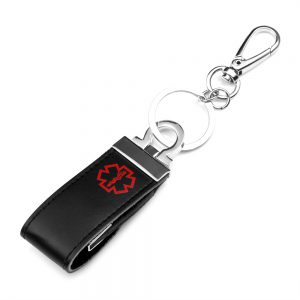 With technological advances on the rise, we'd be silly not to take advantage of the ease of use and added safety they provide us all with. Shop with us at StickyJ Medical ID today to find your customized medical alert technology accessory today.