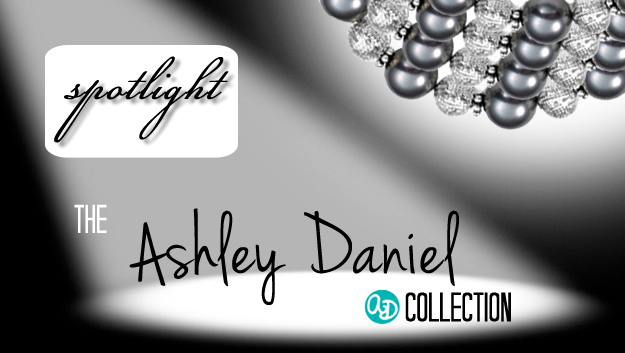 Everyone in the Sticky Jewelry family works tirelessly to bring you the most stylish and trendy medical ID bracelets. From the CEO to the final quality checkers – we constantly have people from all departments send pictures of pieces that they think would make perfect medical ID jewelry. StickyJ is also so blessed to have in house designers to bring you the most unique medical ID bracelets around. One of our fabulous designers has her own collection featured on the website! I was able to sit down and chat with the brains and hands behind the Ashley Daniel Collection.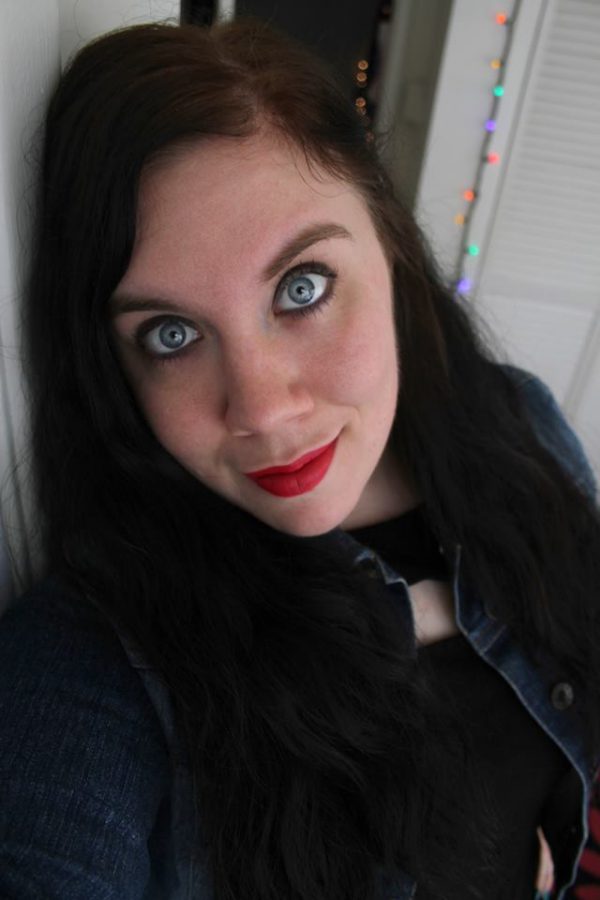 Kylie: So Ashley, How long have you been with StickyJ?
Ashley: I have been in the StickyJ family for a little over 5 years now!
Kylie: What does your usual work day look like?
Ashley: They actually consist of mostly Jewelry Photography for the StickyJ website. With our new website launch we're working on product photo overhauls as well. It has been a fun but big project. When I get to design the personalized and medical ID bracelets, it's a necessary and very welcome break!
Kylie: What's the hardest part about designing personalized and medical ID bracelets?
Ashley: I think the hardest part is not only creating things to appease myself, but to think about other people and what they'd like to see as well. I try to get opinions from friends and coworkers for color and style inspirations just so I can step outside of myself from time to time. I also want to make sure anyone in need of Medical IDs find something out of the ordinary for their medical and fashion essentials so they aren't weighed down by those old-school clunky, chunky boring medical ID bracelets!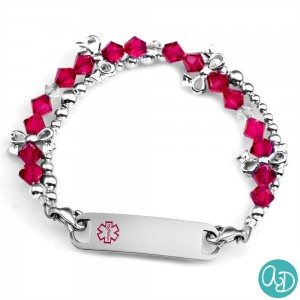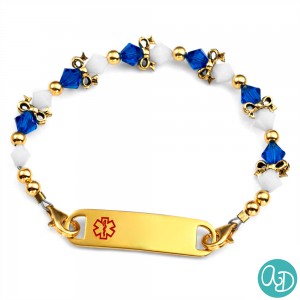 Kylie: What was your favorite bracelet to design and what was the inspiration for it?
Ashley: I think I would have to choose my design "Decadence".
I (like a lot of women) have always loved things that look delicate and expensive, yet doesn't have a $500+ price tag. It always makes me feel pretty to wear something with class, but makes me feel better knowing I didn't break my bank! I wanted to create something for women so they could feel that same pretty and delicate feeling I get, especially when it's a medical ID bracelet.
Kylie: What are you thinking for your next additions to the collection?
Ashley: I have had some ideas for my next collection like making more Multi-strand bracelets. I am sure I will have tons more inspiration in the upcoming months when I am graced with my first baby girl!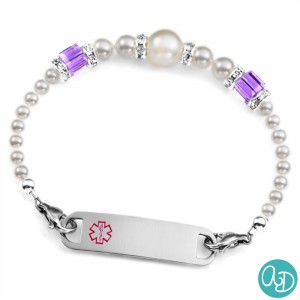 Kylie: What would your medical ID bracelet say?
Ashely: I would have to list my Penicillin allergy. My mom is allergic to penicillin and I am as well. I would also list my O negative blood type for any emergency situations.
Kylie: How does it feel to know that you are helping people stay safe with medical ID bracelets that are stylish and functional?
Ashley: It makes me feel really great! Especially with my 1st little one on the way, it's an eye opener for me to realize that my baby may eventually develop an allergy or medical condition. Being as informed as I am in the importance of awareness, I know my little girl will always have a cute medical ID on her person at all times, if that is the case!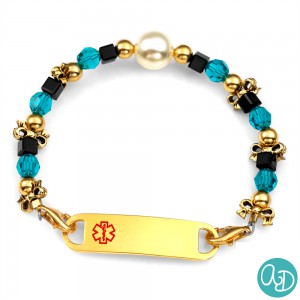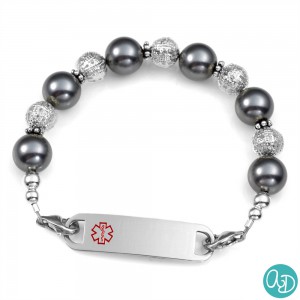 We cannot wait to meet Ashley's little girl and her new Medical alert jewelry designs! Keep your eyes peeled for a potential new 'jewelry for babies' model from StickyJ.
And keep wearing your medical ID bracelets!