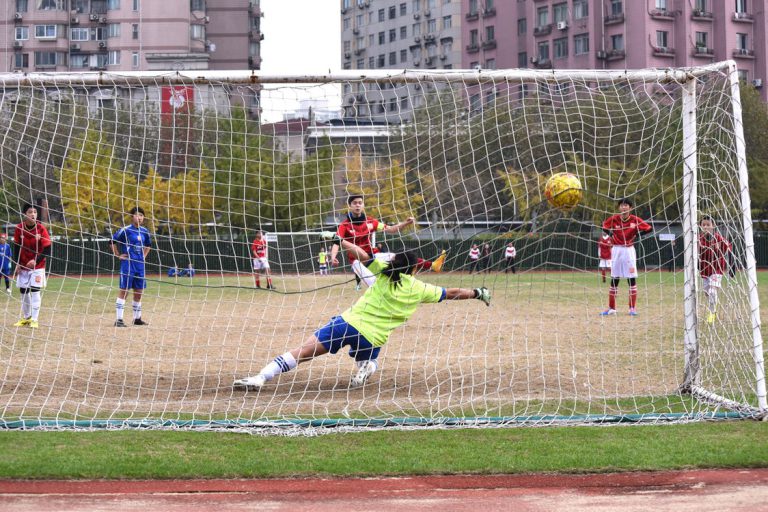 Kids playing sports these days have to face a large list of challenges to keep up with intense practices and games, especially if they're playing a contact sport. They can get cuts, bruises, broken bones, suffer dehydration, endure mental anguish and more. Add having a medical condition to that list and you'll find that major issues can arise that lead to your kid getting severely injured if measurements are not taken to ensure their safety. In addition to wearing protective gear such as knee pads and mouth guards, a medical bracelet for every child playing sports with a health condition is without a doubt one of the best purchases a parent or guardian can make.
At StickyJ Medical ID, you'll find a great range of choices for medical ID bracelets for kids that are trendy, comfortable, sturdy and affordable.
If your child is involved in contact sports, we suggest our sports strap style medical bracelets, because they're made of durable nylon and their medical tag is surgical grade stainless steel. Laser engraving will hold up against the elements in case your child's sport is played outdoors and is exposed to rain, snow, dirt, sand and more. These sports strap bracelets have a velcro closure and are adjustable with reflective stitching to keep visible in the dark.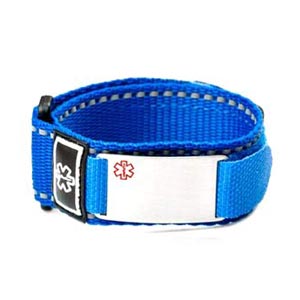 Another smart choice in medical alert bracelets for kids is paracord medical bracelets. Paracord is known for its strength as its the same material used in parachutes. This makes it a great choice for a sports ID bracelet. StickyJ Medical ID's paracord bracelets come with an attached stainless steel medical tag that can be laser engraved on its front surface with your child's medical conditions and emergency instructions.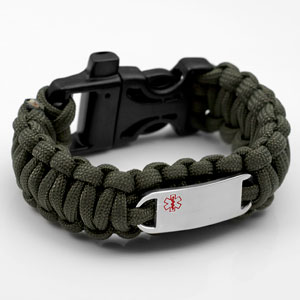 Medical ID bracelets for kids that are made up completely of stainless steel are another excellent choice because they're incredibly durable, plus they're easy to clean. Most can be engraved on both their front and back surfaces with ample space for extensive medical care directions. Many of these style medical alert bracelets are adjustable and some even come with a safety clasp so that your child cannot remove it without assistance.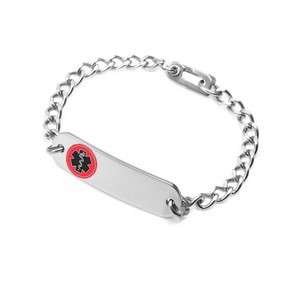 Medical ID bracelets for kids playing sports are the right choice to provide your child with the safety he/she needs and to give you as a parent or guardian peace of mind just in case an emergency situation ever arises.