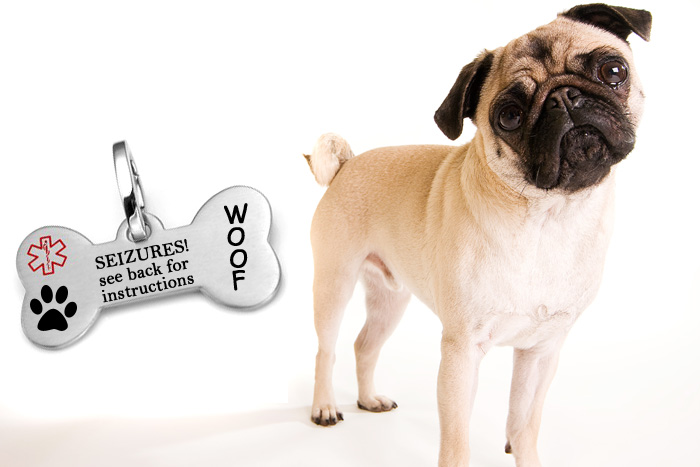 Pets are family too. They're adorable and loving. They're entertaining and sometimes trying, but overall, they're a hugely impactful and important part of our lives. Pets in many ways can be a lot like their human counterparts. They're sensitive, they're silly and sometimes they get sick like us too. A larger percentage of pets than most would likely realize…also have unique medical conditions including epileptic seizure disorders. Seizures in pets can come about for a variety of reasons including, but not limited to genetics, injuries, environmental ingestions such as eating something poisonous and more.
If your pet is part of the unfortunate group of pets who have to endure epileptic seizures, we at StickyJMedical would like to suggest a safety option for them. We offer a variety of medical pet ID tags within our medical jewelry website. A pet ID tag for a pup with seizures is an excellent safety idea. They can be custom engraved with the unique medical alert instructions necessary for emergency responders, veterinary personnel, general caretakers and even strangers should it come down to that situation arising.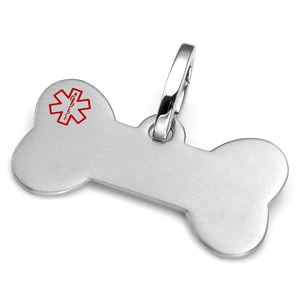 Our medical pet ID tags come in a variety of styles/ finishes and can be engraved with either our traditional etching or laser engraving methods to provide unique looks. If you're like me and you want to show extra love with your pups tag, I suggest our heart -shaped pet ID pendant which comes pre-engraved with a medical alert symbol in red.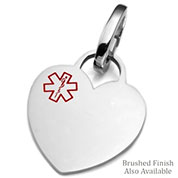 An important safety tip for persons who have dogs prone to seizures is to keep them away from bodies of water and this is a good detail to have engraved onto their alert ID tag too, because dogs who have seizures can easily drown while swimming during an episode.
For personalized engraving, of your beloved animals' medical needs, shop our medical pet ID tags collection today!