Bulk and clunky clutter are out and minimal, elegant simplicity are in! It's just as the late Italian polymath, Leonardo Da Vinci, once said, "Simplicity is the ultimate sophistication." We here at StickyJ could not agree with him more. With as busy as our lives have become, nobody wants to feel any more overwhelmed than they already are and as a testament to this, people globally are down-sizing in an array of ways. Whether it be by moving into a tiny home, or by trading in their giant gas guzzling SUV to a smaller, more fuel- efficient four-door hatchback, the excess is out and minimalism is very much in.
If you look at it from a purely ecological standpoint, minimalism plays a huge role in effectively promoting less waste by, well, this is a no- brainer, by using less! Because of all these positive effects relative to minimalism, we have made the conscious decision to now offer a minimalist medical alert jewelry line as a great new addition to our medical alert wares. But, that's not the only reason minimalistic jewelry has come to StickyJ. We've also brought it aboard because it's beautiful and demure while also still being able to provide you with the necessary alert details to ensure your medical well-being. By wearing minimalistic medical alert jewelry, you are essentially helping to promote the overall health of mother nature as well as your appearance. Our minimalist product line consists of medical id necklaces, petite pendants, demure bracelets, plus many other simplistic yet fashionable medical alert items. An added bonus to our minimalist medical alert products is that unlike most of our competitors, we can engrave with black laser and traditional etching methods.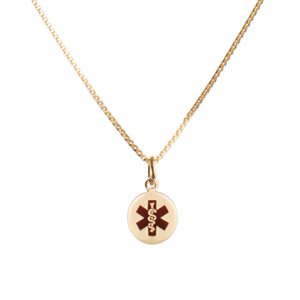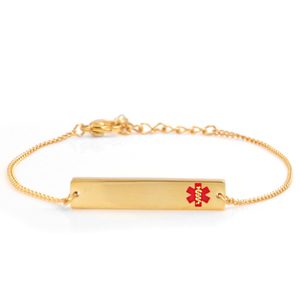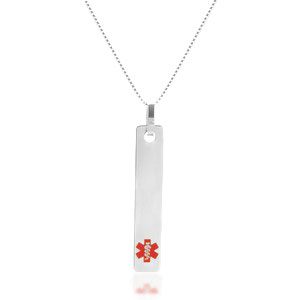 To shop our minimalist medical alert line please visit us here at our new arrivals page. And if you love our minimalist look, but fortunately do not need the medical attention, be sure to shop at our sister site Thoughtful-Impressions for an even larger range of engravable simplistic and sophisticated jewelry.