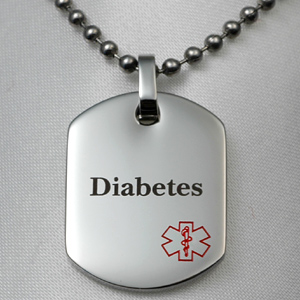 The American Diabetes Association estimates that there are nearly 26 million people in America who are currently living with diabetes. November is national diabetes awareness month and in honor of that, we'd like to highlight a few of the most recent additions to our diabetes medical jewelry collection.
While we do not cater exclusively to people with diabetes, we do specialize in medical ID's and understand how important they are to people with medical conditions such as diabetes.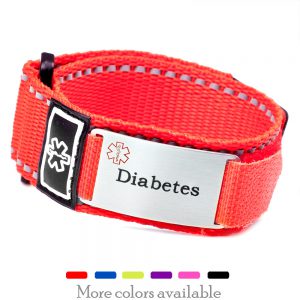 We also understand that a lot of our customers who wear medical jewelry (such as diabetes patients) do so because their illness forces them to wear medical alert jewelry nearly 24/7. As with all of our medical jewelry designs, we try to provide the most fashionable diabetic jewelry possible for people with diabetes (hopefully making the jewelry a little less burdensome to wear). The pictures in this post are just a couple of our favorite diabetic bracelets and pendants. Please visit the StickyJ website to see our entire selection of diabetic jewelry.
In addition to being fashionable, our diabetic jewelry collection is full of items that are comfortable and easy to put on and to take off. Our easy slide on off, adjustable drawstring macrame and metal diabetic bracelets look amazing and allow the user to wear it loose or tight.
With diabetes on the rise, it's important to keep in the know. Get educated – understand what Diabetes is, who it affects, why it is and how to treat. It's a good idea to learn a healthy and effective diet to maintain. Exercise is also an important part of keeping yourself in good health. In addition to educating yourself, be sure to share your new found wealth of knowledge with your friends and family as well too. Check out insightful Diabetic Awareness websites like Healthline and dLife to learn more.