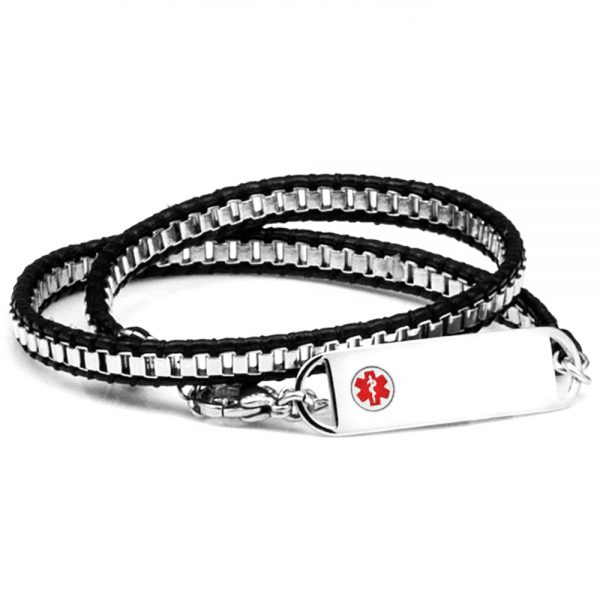 With the holidays now behind us, longtime medical jewelry providers StickyJ Medical ID know how important it is to offer their customers new products. Especially for their regular customers who frequent their website and have become familiar with their extensive product line. Because of this, StickyJ Medical ID has recently introduced a new stylish variety of leather medical alert bracelets for women.
All of these new styles are hand-crafted with leather and come with enough length to wrap around an average sized woman's wrist at least twice. This makes for a great medical bracelet to stack with other non-medical style bracelets such as personalized bracelets provided by StickyJ Medical ID's engraved jewelry and customized gifts sister site – Thoughtful Impressions.
One of the best benefits of these leather wrap medical ID bracelets is that the medical tags can be changed out. So if you have medical ID tags from other bracelets that you want to swap and use with your new stylish wrap bracelet, it's very easy to interchange them and then voila, you'll have a brand new bracelet!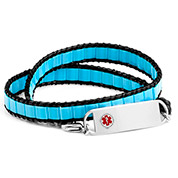 These leather wrap bracelets come in four different styles and colors. One is made up entirely of black shells and black leather, while there other two made with shells are beautiful shades of purple, blue and teal. The blue and teal medical bracelets are reminiscent of the ocean. The last and slightly differing new wrap bracelet come crafted with black leather and a sexy steel chain. It's sure to be a popular style due to its shine and exciting appearance, plus its color enables it to be worn with a variety of fashion ensembles.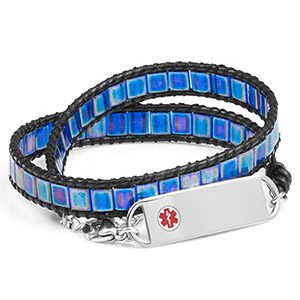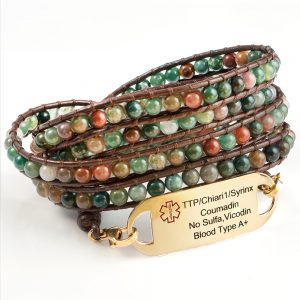 Each of these custom leather medical alert bracelets for women is unique and fashionable in its own way and at the awesome low price of just 29.99, they're a steal! Surgical grade stainless steel medical tags are included with these new bracelets and can be engraved on both the front and back sides. StickyJ Medical ID suggests having the name of a customers medical condition engraved on the front and emergency details relative to that condition engraved on the back of the tag with their black laser engraving method.
For more than 20 years, StickyJ Medical ID has been a top online retailer of stylish and affordable medical jewelry and they plan to continue to do that for many more years to come.