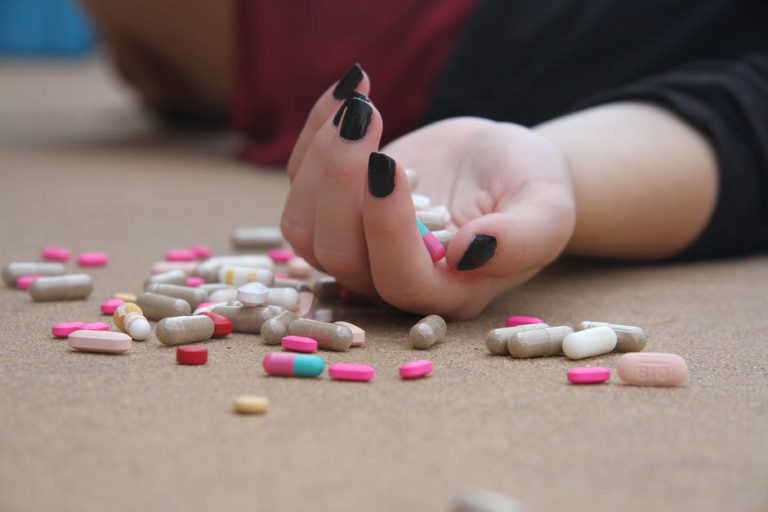 Opioid addictions are nothing to take lightly, additionally, neither are opioid allergies. At StickyJ Medical ID, we suggest that anyone suffering from opioid addictions and who has an allergy to opiates wear a medical bracelet to indicate just that.
For years now, in the United States especially, opioid addictions have grown and do not discriminate on age group, ethnic background, financial status and more. Doctors, school teachers, police officers, musicians, etc are suffering from this tragic addiction. If you or anyone you know has ever dealt with this addiction, you understand the extreme severity of it. When someone is addicted to opiates, it inevitably leads to poor physical behavior and can lead to physical problems including constipation.
Persons who are addicted to opioids often spend all of their money on their addiction and then will begin to lie, steal and cheat in order to get money to keep feeding their addiction. Rehab for opiate addiction is quite expensive often costing thousands of dollars and unfortunately, in many cases, this addiction requires more than one rehab stint and has been known to be fatal. Opiate addiction tears apart families and friendships.
In addition to being addicted to opiates, many people have allergies to opiates which can cause skin rashes, swelling of various body parts, nausea, vomiting, itching, and hypotension. A medical alert bracelet engraved with the words NO OPIOIDS such as the one shown in the image below is a great way to add safety to your daily activities.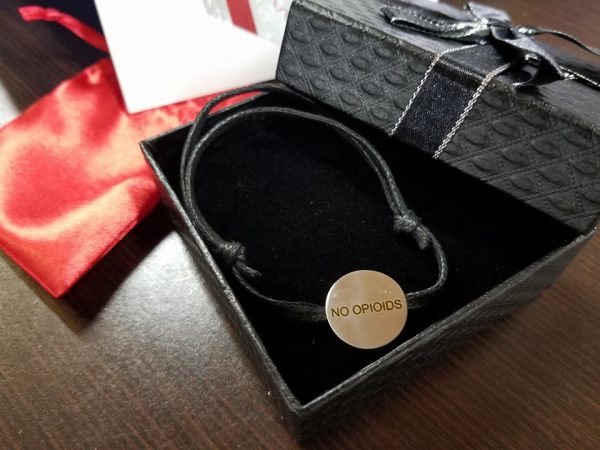 Medical bracelets can be purchased in a variety of materials, colors, and shapes, plus many of them can be customized with engraving to specify allergy alerts and other medical conditions. This way a first responder such as an EMT can know if it's okay to administer certain types of care. For persons with opiate allergies and addictions, this means providing them with a different type of pain medicine should an emergency situation arise where a person is a high amount of discomfort.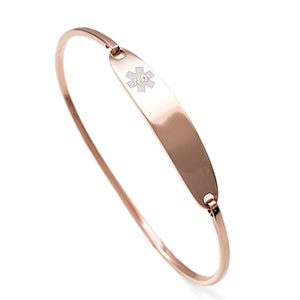 Opioid addiction and allergies are challenging to deal with, medical bracelets make them just a bit easier to bear and could be the difference in a life-threatening situation.