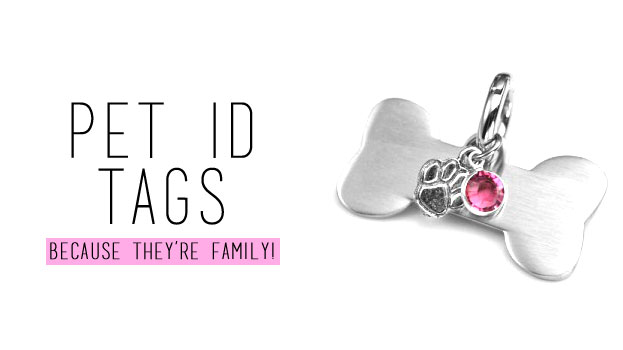 This week's featured item (and one of my personal favorites) is our Personalized Pet ID Tag collection! This includes Medical ID Tags for Pets.
Although many don't realize this, it is extremely important to have a medical ID tag on your pet at all times if they are on medication or have a medical condition. How many times have you seen posters of missing pets with the words "Please return, she needs her medication"?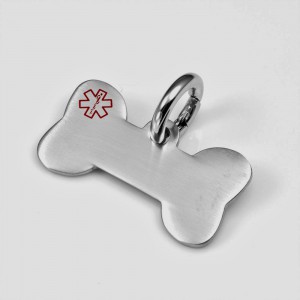 So, why purchase one from Sticky Jewelry?
First of all, we have a wide selection of dog tags that are stainless steel and extremely durable. They are not made using cheap bendable metals.
We use aYV04 laser which is one of the best options for laser engraving available. Through a process called annealing, it actually alters the metal itself to inscribe your text. This means that your crazy yet lovable pet won't be able to scratch it off, no matter what they get into.
I have a boxer at home that has gone through 5 ID tags in her life that were made by a machine in a pet store. Unfortunately, those Pet ID tags didn't last because they were engraved using the "diamond drag method" (beautiful yet not durable enough for the I-just-ate-your-underwear-now-I'm-going-to-dig-under-your-fence types). They had really cute paint designs overlaid on them…for about a day and a half.
*Cue black and white infomercial with angry pet owner trying to attach key ring to pet collar*
Not with ours!
We have an easy to use clip on style tag that will-not-come-off. Can you see it in the photo below? It looks like the typical key ring style at first, but when you look closely you'll see that there is a small spring clip on it for ease of use.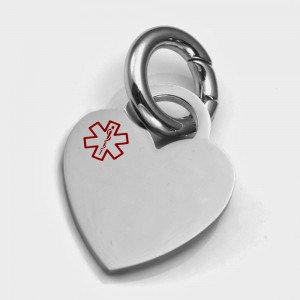 What do you think? Are there any products you would love to see from us? We would love to hear from you!