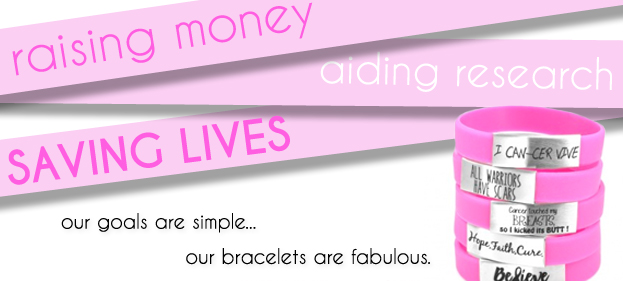 As one of the leading Medical Jewelry companies, helping aid research to find cures for the afflictions our customers suffer is an ironic passion of ours. StickyJ got into the medical jewelry business to keep people safe, and we really would love for there to be a time when a disease was a thing of the past.
In October, people all around are 'going pink' for Breast Cancer support and awareness.
A pink ribbon (as well as just about anything pink!) has become the known sign for Breast Cancer Awareness.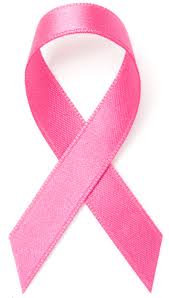 A survivor and dear co-worker said that one of her least favorite aspects of having breast cancer was that she HATES pink! Talk about a fighter with a great sense of humor.
It's hard for people today not to know someone who has been diagnosed with Breast cancer as 1 out of every 8 women and 1 out of every 1000 men are affected. That is a statistic though, not a guarantee. There are common risk factors for developing breast cancer such as – menstruation, motherhood (after the age of 35), hormones, family history/genetics, and certain lifestyle choices.
I'm sorry; did you just say 1 / 1000 MEN?
Men have breast tissue just like women, but it's hormones that determine how big they grow. Therefore it is absolutely possible that men can develop breast cancer. A study found that on average men waited about a year and a half after experiencing their first symptom and diagnosis. The most common reason given for waiting so long is that they didn't think they could get breast cancer.
What's your sign?
It's important to perform self-exams every month and schedule mammograms if you are over the age of 40. You should be on the lookout for signs and symptoms like:
Changes in how your breasts or nipples feel (tender / pain or actual texture like an orange peel)
Changes in the breast or nipple appearance (size, rings of color, or inverted nipple)
Size can vary due to plenty of non-cancerous reasons like: medication, heavy alcohol use, weight gain, and marijuana.
And any clear or bloody discharge from the nipple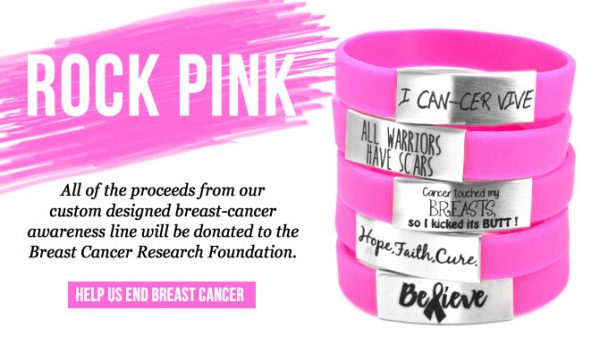 StickyJ just launched a line of Breast Cancer Awareness bracelets that sport funny, supportive, and inspirational sayings. And for the entire month of October we are donating 100% of the proceeds to the Breast Cancer Research Foundation (BCRF).
This is a wonderful foundation that has a primary focus on research to find a cure. In their public business records they spend 91% of their revenue on their programs and services. If you want to learn more about their financial allocation click here!
** Update: In the month of October, with your help, StickyJ was able to raise $273.85 to give to the Breast Cancer Research Foundation! We hope you all have enjoyed the new line of Cancer Awareness Bracelets and keep your eyes peeled for new awareness products.
Nursing@Simmons (Online School of Nursing and Health Sciences) has recently put together a very resourceful article which touches on the often overlooked psychological needs present in breast cancer patients. Visit their blog here to read the full article.
P.S. – There have been a few people who have mentioned other diseases and organizations that are near and dear to their heart. We have addressed/focused on different groups in the past and we want to continue these types of Awareness and Support promotions. Let us know the disease, organization, or special interest group that's most important to you. Who knows, it might be the next promotion we feature!
Believe us – if we could do something every day, for every organization out there, we would. But there is only so much coffee to go around!