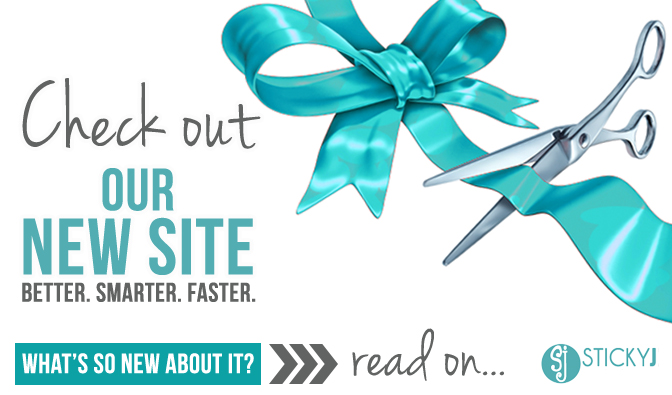 After two years of working and working (and working) to offer our customers the best online shopping experience anyone in the universe has ever had, anywhere…it has finally arrived! The all new and improved www.StickyJ.com has gone live and we are celebrating with a coupon code for our readers! Over the next few weeks please feel free to check out our brand new home and leave us some feedback.
Let's be honest, if our old website was a literal home – no one would've been able to find the bathroom…the ceiling would have fallen in…we'd have termites…you get the idea. That's sort of what happened. So…we renovated!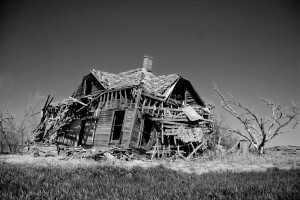 The coupon code is at the bottom of this page and you're not allowed to use it unless you read about our exciting new features. Honor system! Don't be that kid who takes the whole unmanned bowl of candy on Halloween. We would also really appreciate it if you would subscribe to our blog because we post entertaining, hilarious and fun information often…but hey, if you don't want a daily dose of awesome we will leave that up to you.
Below we highlight a few of the new simplicity-inspired features, so read on…
First order of business: our new streamlined homepage, layout and color scheme to start your shopping experience off the right way. We've gone with a relaxing white and grey theme using teal accents. We now have a "who are you shopping for" organization structure, rather than throwing a million different products at you as soon as you walk through our virtual front door.
We now have a simple check box to select engraving type while ordering, rather than asking our customers to pick the type via font name drop box.
Engraving can be added and even edited within the shopping cart, no more beginning the entire process over again if you missed a letter! How much easier can it get?
We are now mobile and tablet friendly! (Probably our favorite upgrade!)
On each product page we allow our customers the ability to easily view related products, as well as their recently viewed products. There is now also a page that appears after you add an item to the cart that suggests other related items you may be interested in.
New account management abilities – log in to your secure StickyJ account to see your past purchases, copy previous orders directly into your cart with one click of your mouse (engraving and all) and generate/save invoices from previous purchases.
You will now see a filter search function on all section pages which allows shoppers to quickly narrow their search and instantly find exactly what they're shopping for.
StickyJ now has a much better structure and organization for faster performance overall.
We now offer order tracking through the Account Management log-in (rather than tracking packages through a separate status site…)
Our blog (www.blog.stickyj.com) is also under new (exciting…engaging…) management and they will try their best to keep you informed and entertained with a variety of jewelry (including medical jewelry) related blog posts such as "weekly style boards" and "new item updates"…with some random and completely unrelated humorous posts thrown in to start your day off with a laugh.
Please check out our website and leave us some feedback, it helps immensely to hear opinions (the good and the bad) so that we can create a better experience for our shoppers! Thank you!
Enjoy a special 50% savings on anything store-wide until Friday June 20th.
Your coupon code is // STICKWITHUS