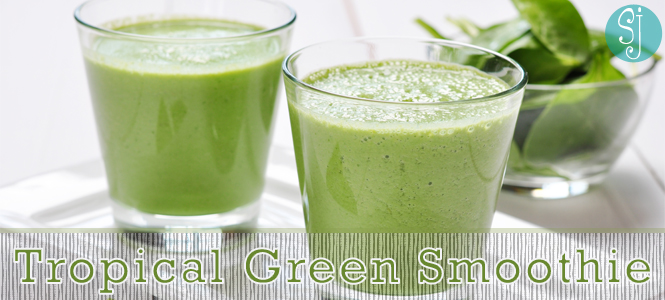 Don't worry…our kitchen is clean!
So what fuelled Sticky Jewelry this fine Monday morning? A delicious nutritious Tropical Green Smoothie!
What you need:
About 1.5 cups of Coconut Milk (more if you prefer your smoothie to be more liquid-y)
A big handful of spinach
Stop here! I like to blend my liquid and greens before I add anything else, It helps get any leafy bits nice and liquefied.
½ – 1 Banana
1 cup fresh Pineapple
½ cup fresh Mango
1 spoonful Chia Seeds
1 spoonful ground Flaxseed
And I got crazy and added Matcha powder (green tea powder), But it is an acquired taste thanks to my time as a Starbucks barista… so use with caution.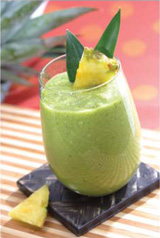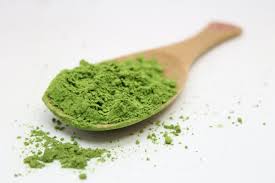 *I think the pineapple and mango make it super sweet, so you don't have to add any Agave / sugar.
*Ice? I prefer to blend my smoothies and serve it over ice. But you can always add ice before the blending; it just dulls your blender blades faster.
Now blend till your heart's content and enjoy while feeling a rush of natural energy!
We hope you enjoyed, and have a great start of the week =D .