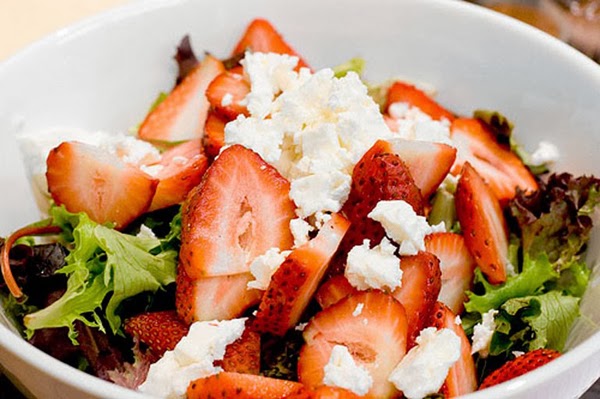 Strawberry Feta Salad
One of the best salads I have eaten is also one of the most simple. I love eating this for lunch! Start with your favorite leafy greens, I prefer romaine with some fresh spinach but you can use whatever kind you'd like. Then rinse and slice up a bundle of fresh strawberries, as many as you want (I put quite a bit in mine hehe) It is your choice if you want to add some cucumbers, carrots or other vegetables if you wish, though I like to keep mine simple and fast. Almonds, walnuts or pecans are an option as well! Add about 1 tablespoon of crumbled feta cheese. Feta is the cheese I prefer when watching what I eat, though I don't recommend eating a ton of it, portion control is always key. But a tablespoon or two on your salad is a good thing, and here is why! A 1 oz (2 tbs) serving of Feta contains 140 milligrams of Calcium which is good for your bones, helps prevent osteoporosis and keeps your heart and muscle nerves healthy. It also contains vitamin B12 which is good for red blood cell production and keeps your brain functioning normally. It also has a small amount of Iron and Vitamin D.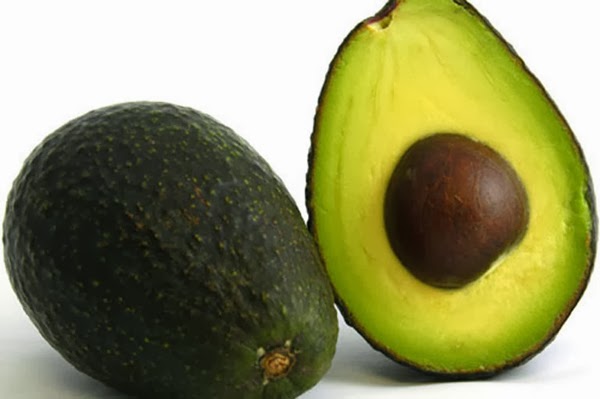 Avocado Salad Dressing
I know what you're thinking.. "Avocados are high in fat!!", but a little polyunsaturated fat won't ruin your diet or healthy choices. When you eat "good fat" such as the fat found in avocados, nuts and seeds you will be less likely to binge later. As long as you manage the amount you consume in a day, it is good for your heart and skin. Mix the "meat" of one or two avocados with crushed garlic, lemon juice, sea salt to taste and cream it together in a blender until smooth. You can add your own variations on the suggested herbs, a little cilantro is delicious with it as well.
Strawberry Vinaigrette Dressing
If Avocado is not your thing, Try this delicious Strawberry vinaigrette! Ingredients:
16 oz frozen, unsweetened strawberries (thawed)
6 tbs Lemon Juice
1/4 cup Sugar
2 tbs Cider Vinegar
2 tbs Olive Oil
1/8 tsp Poppy Seeds.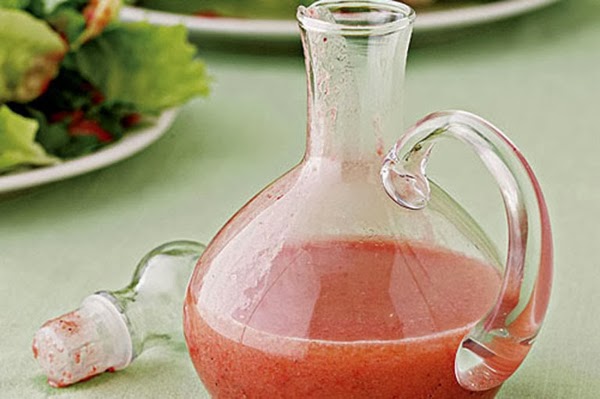 Place the strawberries in a blender, cover and process until pureed. Add the lemon juice and sugar, cover and process until blended. While processing, gradually add the vinegar and oil in a steady stream; process until thickened. Stir in the poppy seeds. Transfer to a large bowl or a mason jar; cover and store in the refrigerator. It's just that easy! Making healthier choices in our day to day lives is crucial for making us feel better, have more energy and keeping us focused through the day, whether we're at work, running errands, taking care of the children or anything we may have going on in our hectic lives! Why not make it taste delicious too?! Until next time (: -Ashley