We'd like to take some time to discuss all of the amazing options available these days for persons looking to buy medical alert jewelry. Here at StickyJMedical, we've got a great range of styles that our customers can select from. We like to keep a variety on hand as we view people as individuals and recognize that what one person may love, another person may find completely objectionable. For some of our customers, they cannot get enough of our traditionally etched sterling silver products, while conversely many of our other customers feel that they need a more durable, functional product which meets the needs of their active lifestyles– these customers typically opt for laser engraving on items such as paracord bracelets and surgical grade stainless steel pendants. To show what we mean, we've put together a list of five styles of trending medical jewelry we offer.
Surgical grade stainless steel pendants, bracelets, charms and more!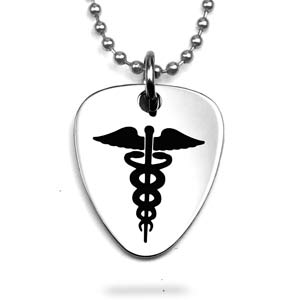 At StickyJMedical, we carry quite the large variety of engravable stainless steel. Stainless steel is a popular choice because it is incredibly durable so it lasts. It's also great because it's easy for us to create a nice range of interesting and trendy shapes and styles such as guitar picks, hearts, flip flops, keys and more. Plus, for the kiddos, we've got a variety of fun pendants such as trucks, teddy bears, princesses, and robots!
2. Fabrics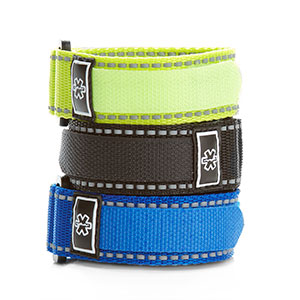 Our fabric choices are filled with varying materials such as silicone, rubber, polyester, paracord, macrame and nylon. Many of these materials are colorful so as to create a look which stands out for all the right reasons. Nylon and paracord are popular choices due to their strength. Because of this, they are great choices for medical alert jewelry for people with very active lifestyles.
3. Precious metals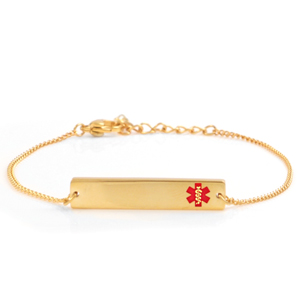 For those who still want to look classy and elegant while wearing medical ID jewelry, we offer an amazing selection of gold, sterling silver and rose gold products ranging from bangle cuffs to necklace pendants, to dainty personalized bar bracelets. These items are all engraved with our timeless traditional engraving method.
4. Leather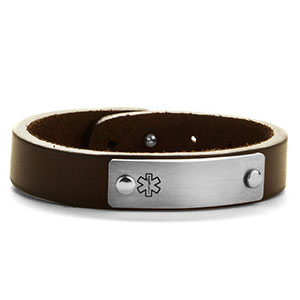 We've got you covered when it comes to leather medical alert jewelry. We have a beautiful collection of soft leather bracelets which can be custom engraved with medical id details for your individual needs, plus necklaces, USB products and more. All of our leather products are custom engraved with laser precision.
5. Custom Gemstones and wood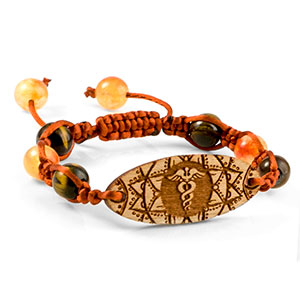 Last but certainly not least, we'd like to tell you about our newest addition to our medical id jewelry line, our custom gemstones and wood engraved id tag bracelets. These bracelets are beautiful. They engage alluring elements of nature including harmonizing gemstones such as amethyst and rose quartz, plus our wooden id plaques are like no other. They come with custom medical alert caduceus laser engraving on the fronts and allow for up to four lines of engraving on the back. As a bonus, they're macrame drawstring, so they're adjustable! We love these new medical id bracelets and they're growing in popularity fast.
Visit StickyJMedical today to find custom medical id jewelry that you can personalize to compliment your own unique style, while still providing the safety you need!