Wear your purple to show your support for Epilepsy awareness month this coming March! How familiar are you with the illness? Do you personally know or live with anyone who has been diagnosed with Epilepsy? If so, how has it affected you over your lifetime? There are actually quite a few myths associated with the illness. Here is a handful of some of the common myths followed directly after by their truths.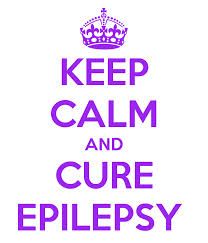 Epilepsy is rare — This is quite untrue actually. Epilepsy affects quite a large part of the human and animal population globally. Epilepsy can occur on its own or as a result of trauma. It's estimated that more than sixty-five million people across the world are presently living with Epilepsy.
Epilepsy is contagious — Absolutely not. Epilepsy does not interact with anatomy that way.
During a seizure, a person with Epilepsy may swallow their tongue — Not a chance! It's impossible to physically swallow your tongue.
You won't die from Epilepsy — Tens of thousands of people die each year in the United States alone from having intense epileptic seizures.
Only children get Epilepsy – Quite untrue. Many persons diagnosed with Epilepsy are actually over the age of sixty-five due to the common occurrences of them developing Epilepsy from related issues such as having heart disease or a stroke.
When a person is having a seizure, you should force something in their mouth — This is an incredibly dangerous thing to do. It could lead to causing physical pain and sustained injuries such as chipped teeth or even a broken jaw. The best thing to do when a person is experiencing an epileptic seizure is to turn them on to their side and if able, place something soft under their head in the attempt to provide comfort.
At Sticky Jewelry, we strongly believe in the importance of wearing medical alert jewelry if you have been diagnosed with Epilepsy. Because of this, we have created quite an amazing line of products dedicated specifically to Epilepsy.
Also, in addition to that, many of our other medical alert jewelry items can be custom engraved with uniquely identifying Epilepsy details such as the types of medications taken for the illness and emergency contact names and phone numbers. We have bracelets and necklaces available in a variety of shapes, styles, colors, metals and other materials for men, women, and children of all ages.