Since medical emergencies can happen at any time, a medical alert bracelet can be a lifesaving tool. It informs healthcare providers and first responders that a condition exists which requires special handling. This can speed up the treatment process and ensure the proper treatment is given when the patients are unable to communicate for themselves. Specific information should be included on all medical alert jewelry.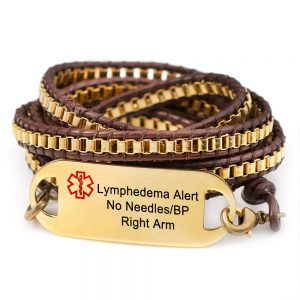 Most medical alert jewelry typically allows for up to 5 lines of engraved text. The information engraved is critical and should be complete, yet concise. Include the following details:
First and last name
Medical condition(s) – list all, if more than one exists.
Food or drug allergies – list all, if more than one exists.
Emergency Contact Number, including area code.
Second emergency contact number, with area code.
An example would be:
James Smith
Diabetes Type II
Insulin Dependent
Mom (555)-123-4567
Dr. Carter (555) 234-5678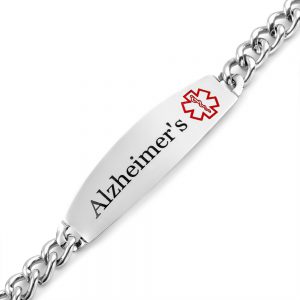 Some situations require additional medical information. Diabetic conditions consist of many types and can be treated in many different ways. Include the type and whether or not the wearer is insulin dependent, on an insulin pump, or requires other medication. Gastric bypass patients and lap band patients cannot tolerate a blind NG tube. This should definitely be noted on the medical ID tag if applicable.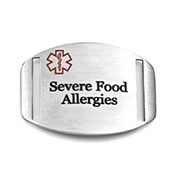 Allergies are another area of concern. The severity of an allergy depends on the patient, the type of allergy, the length of exposure, and the patient's immune response. Be sure to include this information on the medical bracelet so that treatment can be given quickly and safely. Common allergies can be to food, environmental components such as pollen, bee stings, and medications.
Keep yourself and your loved ones as safe as possible by correctly ordering a medical alert bracelet today. At StickyJ Medical, we offer a great selection of stylish and comfortable medical alert bracelets for men, women and children.