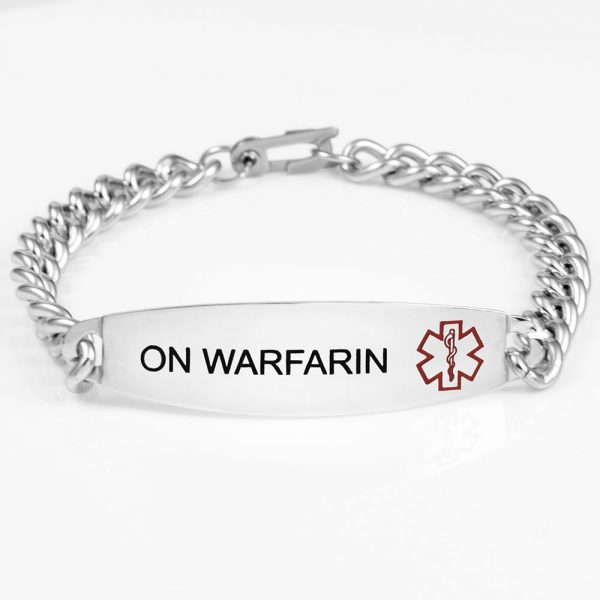 With the incredible advances in technology and the sudden influx of internet shopping over the years, it's brought forth a lot of easy new ways to buy the goods we need which include our medical alert jewelry. If you find yourself in need of a medical ID bracelet, but don't have the first clue where you can get one, then you're doing better than you think, because this article is designed to steer you in the direction of quality varieties of medical ID bracelets and more!
If you're asking the question, where can I get a medical bracelet, you'll first want to locate a company such as ours which is a provider of quality items that have been challenged to the elements over the years to confirm that they are of good quality. If your medical ID bracelet will be one that you wear daily and you wish to have it for years, you want to ensure that it is durable and will last.
*Keep in mind, if you have health insurance and have opted for a flex spending or health spending account, your medical alert bracelet qualifies to be covered by both of those options. For your FSA, you'll likely need to purchase with your own dollars, then submit your receipt for reimbursement, but with your HSA, you should be able to pay for your medical ID bracelet directly with the debit card you've been provided. *
Next, when seeking to purchase your medical jewelry, you'll want to find something that fits your personal style. At StickyJ Medical, we have a huge collection so you're sure to find a beautiful variety of differing materials and looks that will meet your needs. We carry medical ID's for men, women, and children.
Most medical alert bracelets can be customized with engraving machines. At StickyJ Medical, we engrave our medical jewelry and other medical accessories with laser machines and traditional needle etching machines that will etch directly into metal. To get the most of our your medical jewelry, be sure to order engraving of your specific medical conditions, any allergies you have to medications, foods, environmental and more. Plus you'll want to engrave any medications you take and your emergency contact details if your situation calls for it. For this reason, it's a good idea to purchase your medical ID bracelet from a company with experience in engraving and one that provides medical alert jewelry with sufficient engraving space available.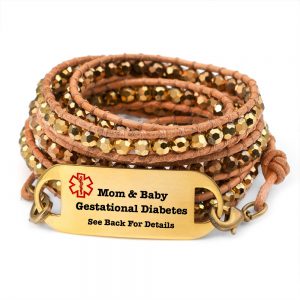 Medical alert bracelets can be the one thing to save you in an emergency situation! While there are many medical jewelry providers available today, you'll want to find one that provides quality products that are fashionable and will ensure your full safety. Shop our site today to find a stylish medical alert bracelet you will love.