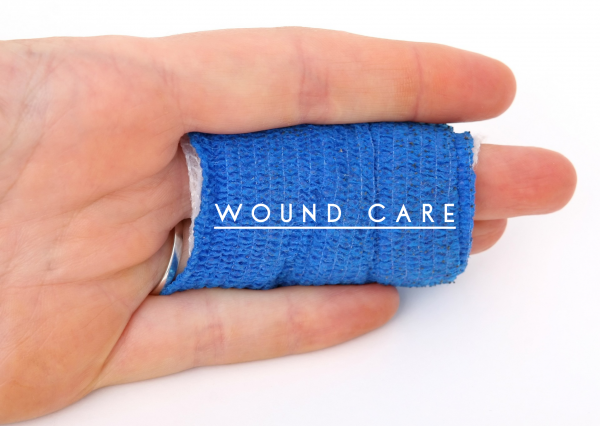 WOUND CARE
Depending on your lifestyle, hobbies, and career type, you may prone to getting skin cuts and abrasions which can turn into dangerous infections, especially if you're diabetic or have some sort of auto-immune deficiency. If you or anyone you know has a recent cut that's in the early healing stages, here are some symptoms to look for which can indicate that your cut is infected and if so, how to effectively treat your infection.
Because a severe infection can be life-threatening, it is very important to pay close attention to any sort of physical symptoms you begin to experience post-injury. Even if it's a minor cut, it could still lead to a dangerous infection.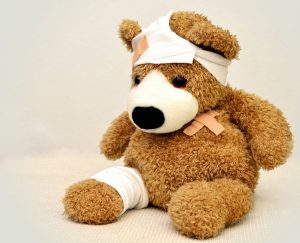 First and foremost if you happen to get a cut, it's important that you take measures to prevent infection straight away and you'll first want to begin by properly cleansing the wound. You'll need to rinse the wound with warm water to remove and loosen any dirt and rinse with a mild diluted soap. Depending on the severity of the wound, it may or may not be a good idea to apply a band-aid or to pack the wound with gauze pads. Cleansing with a saline solution has also been found to be safe and effective by medical professionals.
"Conventional wisdom suggests using disinfectants and antiseptics like hydrogen peroxide, rubbing alcohol, or iodine to clean open wounds. Most of these substances are better suited for disinfecting household surfaces and are far too harsh for use on human tissue. They are more likely to damage tissue than help it heal." – AdvancedTissue.com
A covered, moist wound typically heals faster than an open dry wound as dry air can lead to cell death for tissues which aren't yet covered by a protective layer of skin. There are gels and creams available over the counter that are made specifically for wound care healing which you should apply daily to your open wound. Antibiotic ointments such as Neosporin are not entirely necessary in order for a wound to heal well and without infection, but they can assist with moisturizing the wound, so it's not a bad idea to use it if you don't' have another form of moisture available.
Once your wound has been cleaned, you'll want to take care of it as it heals and in doing so, you'll want to watch for a symptom of an infection. The symptoms of an infected wound are:
Continuous Redness and Swelling around the wound
A green pus-like substance
A foul odor
Red streaking spreading from the wound
Continued increasing pain from the wound area
Fever
If you experience any of these symptoms, its very important that you get seen by a licensed physician as soon as possible so they can determine if you do in fact have an infection and if so, they'll immediately need to begin treatment.
Treatment for a wound infection includes – antibiotics taken orally or applied directly to the wound. In some severe cases, your physician may need to give you antibiotics intravenously. Be sure to tell your doctor about any allergies you have to medications, or latex just in case. Additionally, you'll need to keep up with cleaning and changing your wound dressing daily. It's important to rest and take it easy until your infection is gone and you are feeling well once more.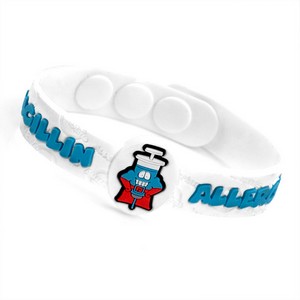 In the future, you'll want to make sure that anytime you get even the slightest of cuts or scrapes that you immediately take care to cleanse it and bandage the wound properly with a moist dressing. If you're experiencing pain with the wound, you should see your doctor immediately.