Posted by Julia Merrill on 21st Apr 2023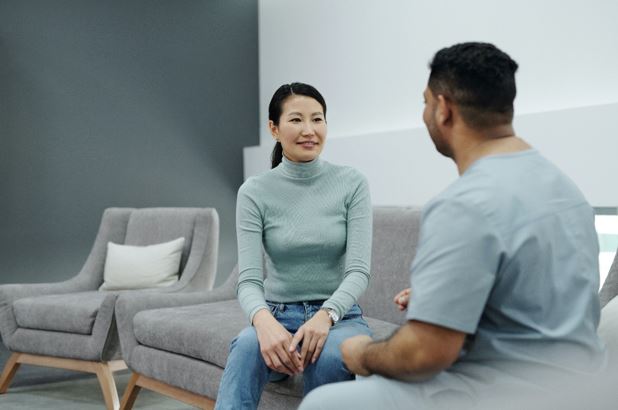 Image via Pexels
Become Your Own Best Healthcare Advocate
Author: Julia Merrill
Are you looking for a way to control your health? Become your own healthcare advocate. Self-advocacy helps you feel confident in your health status and at ease with the care you receive. When you make health decisions with your doctor, you learn more about what you need to live healthier. You pay closer attention to your body and speak up about needs concerning your health. Here are some tips from StickyJ Medical ID to get you started on being a successful health advocate.
Understanding How Health Insurance Works
Most health insurance plans have a yearly deductible which must be met before any covered treatments are paid for by the insurer. After meeting your deductible, you may have coinsurance or copayments associated with services rendered that you must pay before coverage kicks in.
To calculate the amount needed to cover specific conditions, you must know what your health insurance covers. Understanding how your insurance works can help you avoid expensive and unexpected medical expenditures.
Take Advantage of Preventive Care
Preventive healthcare can help reduce the cost of seeking treatment. You can get advice on your health, treatment options, and how to maintain a healthy lifestyle. Seeking accessible preventive care can also connect you with others in the same position as you.
Do Not Be Afraid to Ask Questions
Ask your healthcare provider if you need to understand certain aspects of your treatment or diagnosis. Write down your questions to get all the information and clarification you need at once. Review any new procedure, medication, or treatment options for your condition with your doctor.
Know When to Get a Second Opinion
If you are uncomfortable with a diagnosis from your doctor, seek input on your condition from another doctor. A second opinion could save you from diagnostic errors and costly and unnecessary medical bills. It further clarifies your health issues and provides more treatment options for your condition.
Keep Medical Records Offline for Accessibility
Collect your health records and save them in a PDF format where your doctor can access them. If you have records in other formats, you can use a PDF file converter for free. Just remember where you saved the PDF so you can find it. If you save this PDF to your phone, then you will have access to the records without relying on Wi-Fi at the doctor's office. This helps your doctor understand your medical history without reviewing several documents from previous hospitals you have visited.
Maintain a Healthy Lifestyle
An important way to stay on top of your health is to assess your lifestyle. Make time to exercise regularly. If you work primarily at a desk, take the stairs instead of the elevator. Take a stroll during your lunch break. Eat a healthy and balanced diet. Replace fast food with a healthy salad or snack and drink lots of water. Remember to take time to unwind.
Review Medical Bills Periodically for Errors
There may be errors in your medical bills that could go unnoticed without a careful review. Reviewing your medical bills helps track and monitor your medical billing process. It can prevent overcharges and gives you the power to act if you are overbilled.
Connect with Yourself for Improved Health
Being your own health advocate can be challenging at times, but it helps you avoid unnecessary health bills and wrong medical diagnoses. The process of healing begins with doing what you can to stay organized and prepared, taking advantage of the opportunities and resources available to you .
StickyJ Medical ID offers an extensive line of medical ID bracelets for all ages. Visit StickyJ.com to see more.