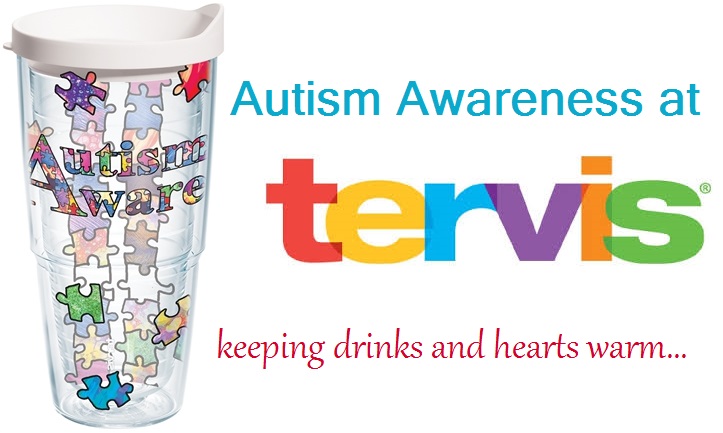 Autism & Tervis
This year Tervis partnered with an amazing Duo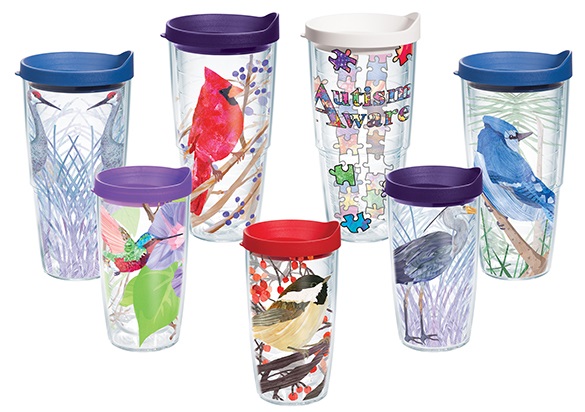 The Artists
Artist Patti Gay and her son have two very special gifts- their art and each other. Noah, Patti's son, has Autism in addition to his great artistic talent. She has found a way to channel both of their gifts into a great outlet she calls "Two Can" Art. Their pieces are some of the most beautiful works I have ever seen. Animals, plants, people, landscapes, and abstract work- it seems there isn't anything they can't do.
Humane Society awards winner, Published Author at Barnes & Noble, now Tervis – it really does seem like these "Two Can" do anything they set their minds to.
In her website bio, Patti states that Noah loves to paint. Many kids with Autism are intrigued by the weird sensations paint makes. Patti said she even adds sand to his paint to enhance the texture for Noah. She discovered that after watching Noah paint all sort of interesting textures, she could scan his art into her computer to use for graphics. This resulted in beautiful and heart-warming 'combined effort' art.

Nature themed art is their specialty and that's no surprise. It seems to come so naturally to them!
The Tumblers
Dorothy Lierman – Tervis VP of Line Planning- said in an interview "At the heart of Tervis drinkware, it's all about expressing yourself in a creative and fun way…Patti and Noah's collaboration is stunning and epitomizes that message".
Tervis Tumblers have become popular at 'wildfire' pace in the last years. And it's not just another silly trend in my opinion. They sell a product that they really can stand behind. The cups hold hot and cold beverages and
come with lids to help insulate and keep you from spilling – although I still manage to spill every single time! The cups are covered by a lifetime warranty with very few limitations.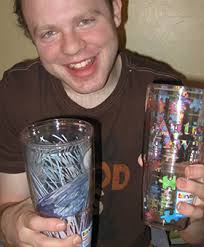 You can choose from what seems like a billion different designs, in different sizes and styles (tumblers, mugs, goblets, water bottles, etc).
The Partnership
Tervis and 'Two Can' art both have their hearts in the right place, the philanthropic place. Each Tervis purchased from 'Two Can's designs will have profit split in 4 ways. Patti will be donating a portion of her profit to "Balance for Kids" in Santa Cruz (an organization that has helped Noah for much of his life) and a portion to a fund for Noah's future. Tervis is also donating a portion of their sales to Autism Speaks – one of the largest Autism Awareness Organizations.
I've written about Autism Speaks in past blogs. They do a lot to spread knowledge and awareness, as well as fundraise for therapies and research.
I know that I will definitely be adding these Tervis' to my (semi-extensive) collection. My Favorite is the Heron cup, but I also really love the Moose in the snow…and the Tropical Gardens…and the Loons…I may have a slight addiction.
Spread Love and Awareness
I want to wrap up with a quick not on the importance of understanding what the "Label" of Autistic means. There are all different 'stages' or 'levels' of Autism, and no two persons with the diagnosis are the same. Everyone deserves to be heard, to be loved, and to be respected. Read more on Autism from my previous blog, here.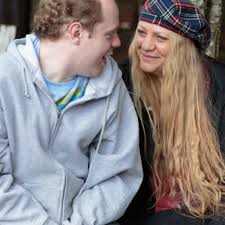 If you know or love someone who is on the Autism spectrum, please urge them to wear Autism Alert Jewelry (or just surprise them!). Especially those who's symptoms include a cognitive deficit or non-verbal.
"I hope that by exposing more people to Noah's art, they will see that everyone has something beautiful to give the world. That's a gift that he's given to me." -Patti Gay