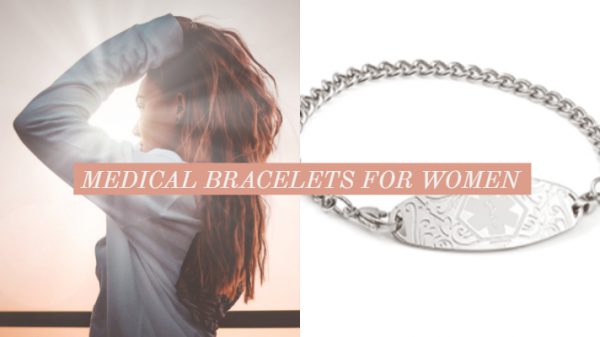 It's no secret that women are particular about their jewelry and accessories. So, when it comes to choosing stylish medical bracelets for women, it's important to find the right style that suits your needs. Today, there are considerably more options for stylish accessories that act as medical ID jewelry, allowing you to choose a piece that blends in with your wardrobe and personal style. Medical Alert Watches Much like bracelets, medical alert watches can alert emergency responders to medical conditions without looking clunky or unattractive. These watches feature the medical alert logo on the face and come with several attractive straps to choose from.
Beaded Bracelets There's no reason why you have to settle for just one of man stylish medical bracelets for women. With beaded bracelets, you can select several colors so you can have a piece that matches every outfit. Silver and gold-toned bracelets are perfect for formal occasions, while colored bracelets are ideal for mixing and matching with casual outfits.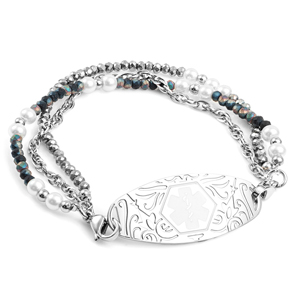 Bangle Bracelets Medical ID bangle bracelets easily blend in with other pieces of fine jewelry to create a polished look for work or casual attire, and they are available in both silver and gold tones to match your personal preference.These classic pieces are perfect for everyday wear, protecting your health while accessorizing any outfit. Medical ID bracelets for women have come a long way. With today's styles, you can choose beautiful jewelry that accents your wardrobe, while still providing vital medical information in an emergency situation. StickyJ Medical ID's new partnership with Backpack Health enables our customers to choose stylish medical bracelets for women in a variety of fashions to include their personal health record for free! Just look for the *pink backpack eligible text above the product to order yours.