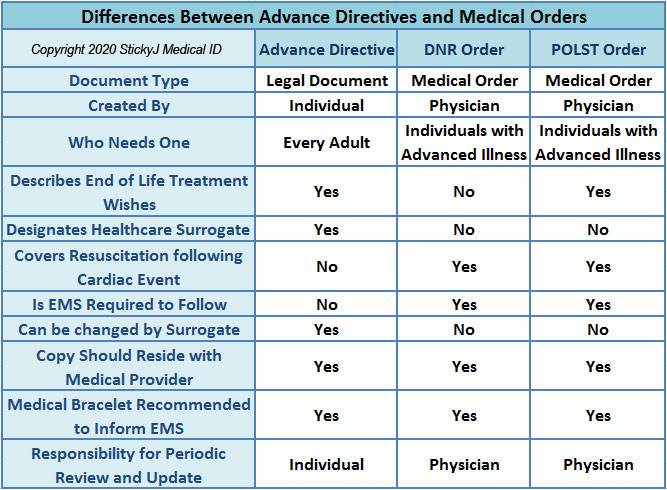 If Your Doctor Asks If You Have an Advance Directive, Is He Trying to Tell you Something?
Learn about the different types of advance directives, and how to decide if you need one.
Nobody wants to imagine the worst, but if you experience a medical emergency and you're unable to communicate with first responders, who will make medically necessary decisions for you? EMS personnel will do everything possible to save your life, but if follow-on treatment is needed, you'll want to have someone legally designated to speak for you. An Advance Health Care Directive, also known as a Living Will, allows you to identify a health care surrogate, someone who can advocate on your behalf and make your wishes known. The Advance Directive can also describe the kind of medical treatment you'd like to have or not have (e.g. being placed on a ventilator, fed through a feeding tube, blood transfusions, etc), and it provides a means of conveying your end of life wishes to family members. But, these are legal documents, not medical orders, so EMS personnel aren't always obligated to honor an advance directive. That's why health care surrogates play such an important role.
You can create your own Advance Directive online for free, and it's something every healthy adult should do. Forms are available from your health care provider or your state health department.
If you've been diagnosed with a life-limiting advanced illness, you may want to talk with your doctor about getting either a Do Not Resuscitate (DNR) or POLST order. These two types of documents are medical orders, created in collaboration with your doctor, and will be honored by medical personnel.
The Do Not Resuscitate order only relates to cardiac events and signals your decision to have CPR withheld if your heart stops. POLST orders include a CPR directive, but cover follow-on treatment as well, with the goal of providing the type of care you'd like to receive. The chart shown at the right illustrates the key differences between medical orders like DNR or POLST, and an Advance Directive.
By the way, if you have an Advance Directive, DNR, or POLST order it's important that emergency responders know you have one and where it can be found. StickyJ Medical ID provides bracelets that do just that. You can learn what's available for your state at https://www.stickyj.com/category/dnr-jewelry-bracelets.
If you don't yet have an Advance Directive, why not take a moment and create one now. That way, the next time your doctor asks if you have one, you can proudly say 'Yes', provide them with a copy, and ask that it be added to your medical record. There's a very good chance that one day you'll be glad you did.