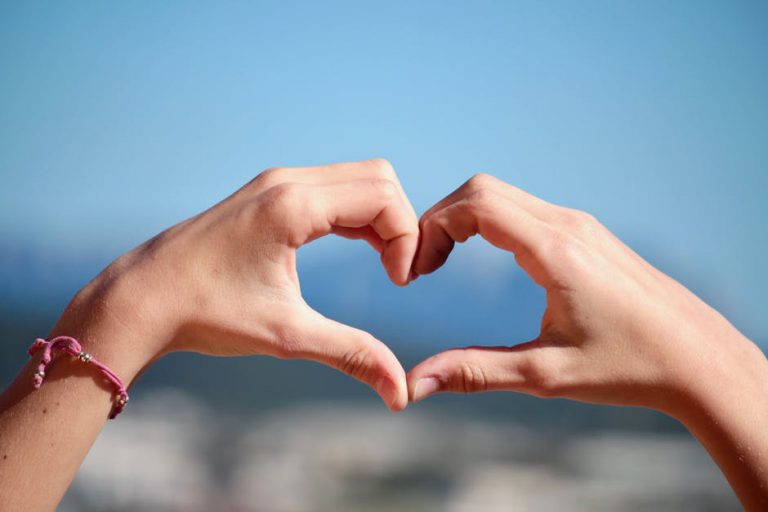 StickyJ Medical ID is a leading online retailer of medical alert jewelry. Providing products that are trendy, attractive, safe and affordable are StickyJ Medical ID's forte. In addition to providing amazing products, they ensure a quick production time including fast shipping options.
Medical jewelry is an overlooked gift. However, StickyJ Medical ID is doing their best to shed some light on why medical jewelry should be gifted more frequently as a practical way to show people how much you care. Just in time for Valentine's Day, StickyJ Medical ID has begun selling new leather and metal accented medical ID bracelets that are unisex and adjustable.
The first new medical ID bracelet comes with stacked layers of leather and copper accents. Its medical tag can be laser engraved with health safety information.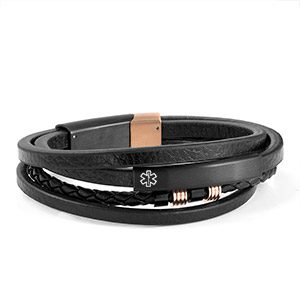 Another great new style medical bracelet they've introduced comes with a minimal and classic design and either a silver or gold colored ID tag on it's front.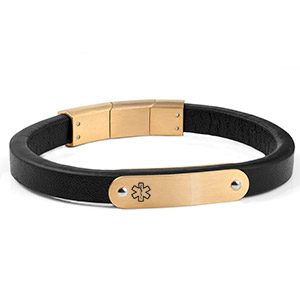 The next bracelet featured below is a good choice for a special Valentine's Day gift this year with its black on black sleek braided leather styling. With its simplistic design, it looks especially great paired with other bracelets and fits well with a variety of ensembles suited for casual or formal wear.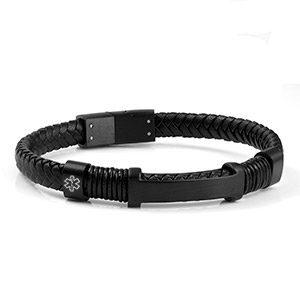 The last suggestion for an attractive Valentine's Day present this year is StickyJ Medical ID's black and silver braided leather bracelet. It comes with two strands of leather — one of them being a shiny silver leather. The medical ID tag attached has adequate space to engrave up to three lines of important text so that you can include your medical condition, any allergies you have and an emergency contact phone number.
Make this Valentine's Day one to remember — give your love the gift of safety and fashion!