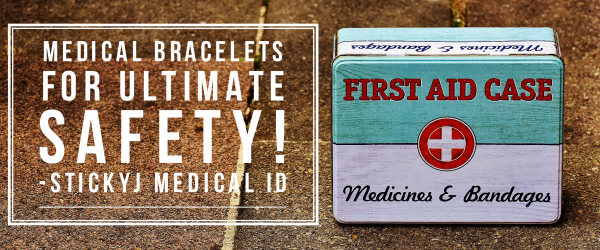 If you find yourself in need of an alert ID, you're in luck! You can browse StickyJ Medical ID's online medical jewelry shop for engravable emergency ID's that have been thoughtfully customized to fit a variety of people and their unique lifestyles.
Across the globe, you'll find numerous personality types and lifestyles that have lead to many different fashion choices. Additionally, you'll run into people who have special safety needs due to their job and any health conditions they're living with. For example, in rural America, you'll find that farming is a common occupation and with farming comes a great measure of safety risks due to the machinery needed for plowing and more. Farmer's spend most of their career working outside in the glaring sun and find themselves exposed to heat and environmental debris. The burden of these environmental effects calls for medical alert jewelry that's durable and lasting if wet, but also that is solid and sturdy so it won't get pulled apart easily. Surgical grade stainless steel is a wise choice for anyone who spends much of their days doing physically laborious work outdoors. StickyJ Medical ID carries an entire section dedicated to stainless steel medical alert bracelets and medical ID necklaces for him and her.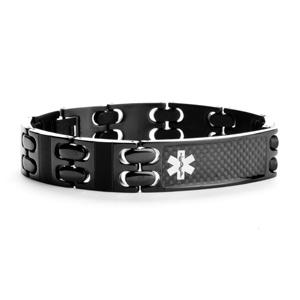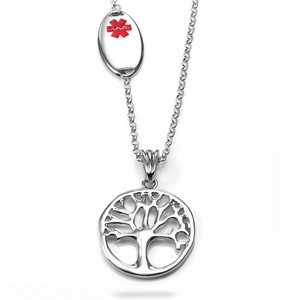 If your lifestyle happens to include working in an office environment filled with professional meetings followed up by countless evenings of networking in your field of work, then you're likely more interested in medical jewelry with a formal appearance. Gold medical alert bracelets including rose gold selections look beautiful when engraved. StickyJ Medical ID carries gold medical jewelry in charms, bracelets, and necklaces to suit men and women and to complement their fashion choices. In addition to gold, sterling silver and classy leather medical jewelry is also an option.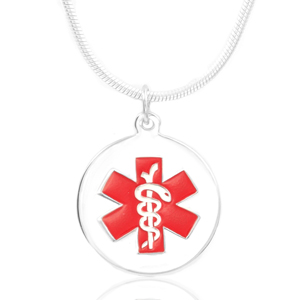 If your lifestyle is one filled with laid-back casual attire; fabric and gemstone medical bracelets can be fun ways to accessorize your relaxed styling. Leather wrap bracelets are another popular trend this year and can accent jeans and tee shirts nicely.
Whatever your chosen lifestyle may be, there's an alert ID tailor-made for it.