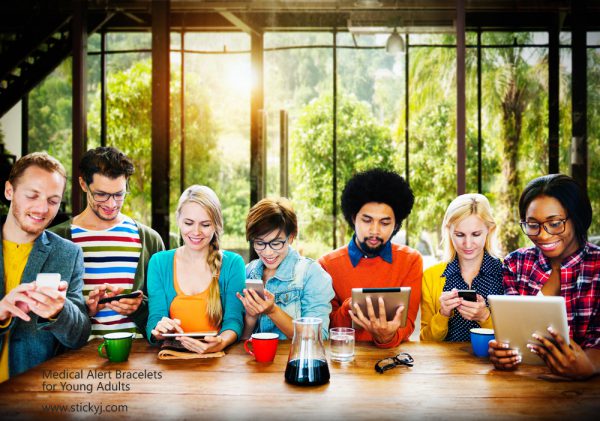 Medical bracelets for young adults are often overlooked by many providers of medical jewelry. However, at StickyJ Medical, we go the extra mile to ensure that every age group is well taken care of when it comes to their safety. We offer a fantastic collection of medical id jewelry for young men and young women which are stylish, trendy, comfortable, affordable and reliable. One of our most popular styles of medical bracelets for young adults is our para-cord bracelets. They're great for youths who enjoy spending time outdoors camping, hiking, playing sports or just seeing the sights outside. In an emergency situation, they can be cut to be used as a rope. They're made out of parachute cord, so they're incredibly strong. Also, they look great on. We offer them in black, pink and blue. The medical id tag attached to their fronts can be custom engraved with in case of emergency and medical safety details.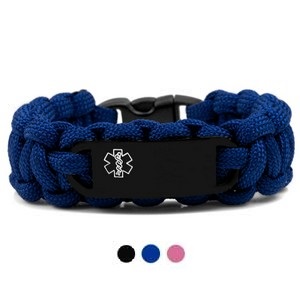 Another popular choice for medical id bracelets for young adults are our gemstone and wood beaded bracelets. The wood id tag creates a one-of-a-kind look that pairs nicely with healing gemstones. Gemstones are very much in style with young adults these days and for good reason. They look beautiful and they're comfortable and said to have healing and aiding properties for the body, mind and spirit. Our gemstone and wood medical bracelets are made with adjustable macrame so they can fit a guy or a girl. They also come in different colors and patterns. Laser engraving can be performed on
the back side of the
medical id tags
to ensure that the most important safety details of their medical condition are included.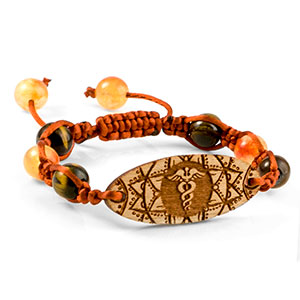 Last, but not least, another amazing option we carry for young adult medical bracelets are our
leather wrap charm bracelets
. These bracelets wrap around the wrist a few times depending on a person's wrist size. And, they come with an attached engravable charm. On one side of the charm is a red medical alert symbol and the back side is empty to allow for a custom engraving of medical information. We offer them in beige and in black. They are soft leather and are great for young adults because they can be layered with their other fashion bracelets.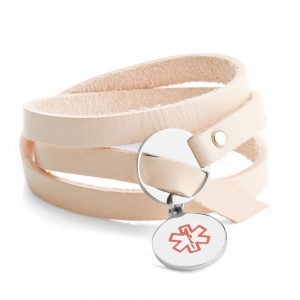 Stop by
StickyJ Medical online
today and find a trendy, comfortable and safe medical alert bracelet for the special young adult(s) in your life.