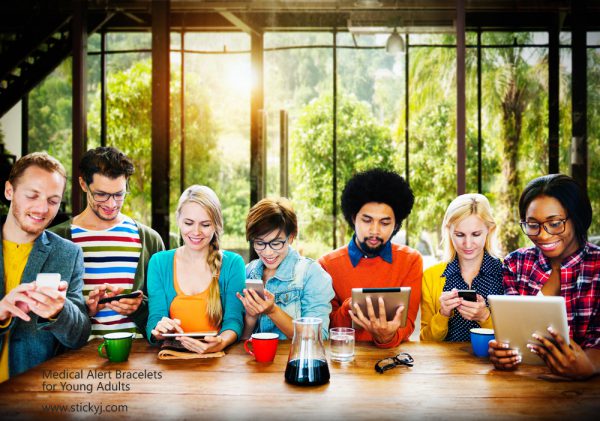 Medical bracelets for young adults are often overlooked by many providers of medical jewelry. However, at StickyJ Medical, we go the extra mile to ensure that every age group is well taken care of when it comes to their safety. We offer a fantastic collection of medical id jewelry for young men and young women which are stylish, trendy, comfortable, affordable and reliable.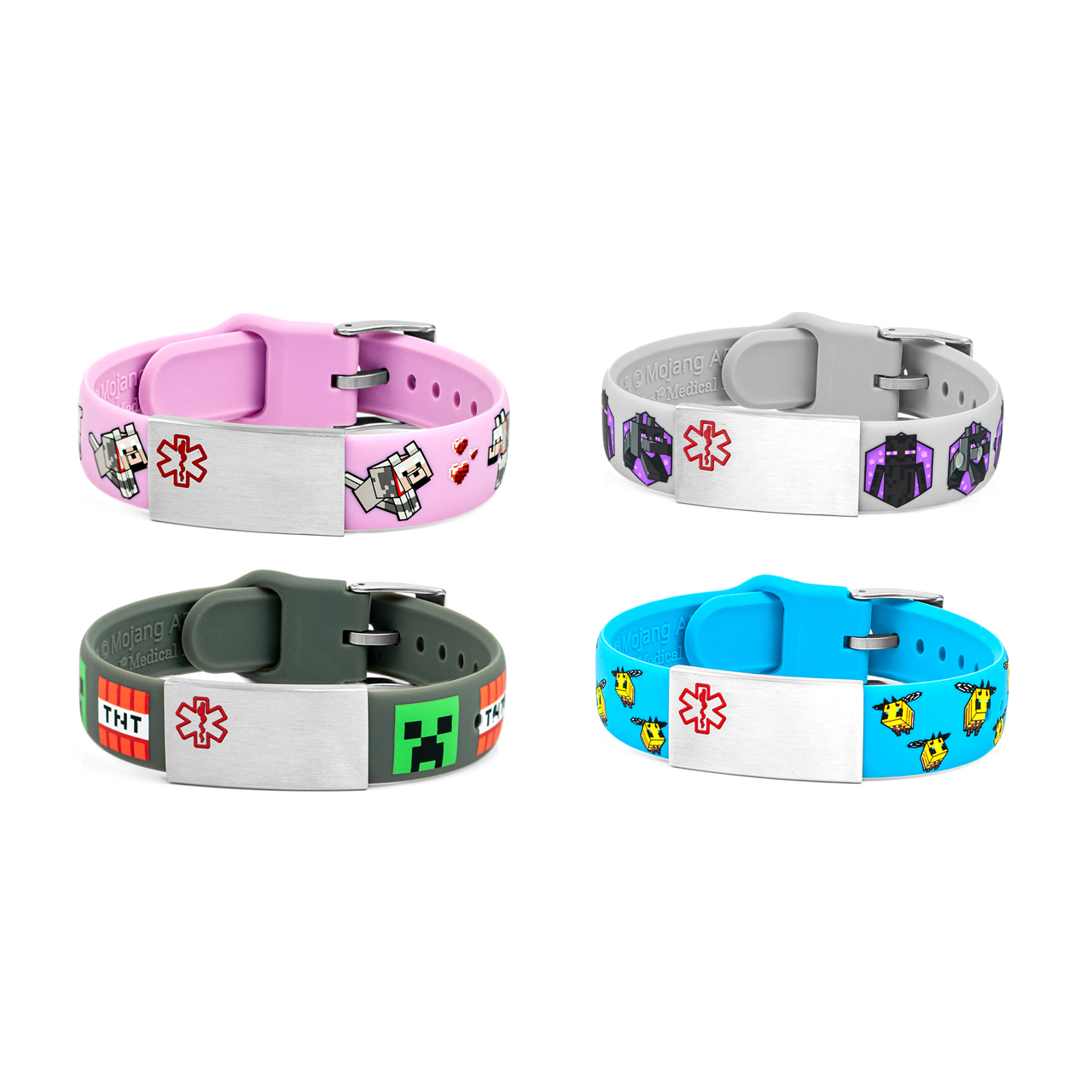 One of our most popular styles of medical bracelets for young adults is our Minecraft Medical ID bracelets. They're great for youths and young adults who enjoy gaming. They're made out of soft but durable silicone, and are safe for kids as young as 4. The custom engraved slide-on tag is interchangeable, and new designs are being added regularly.
Another popular choice for medical id bracelets for young adults is our sport strap bracelets. The sport straps come in a variety of designs, and have a slide-on, custom engraved tag that offers plenty of room for engraving the medical condition, allergies, and emergency contact information.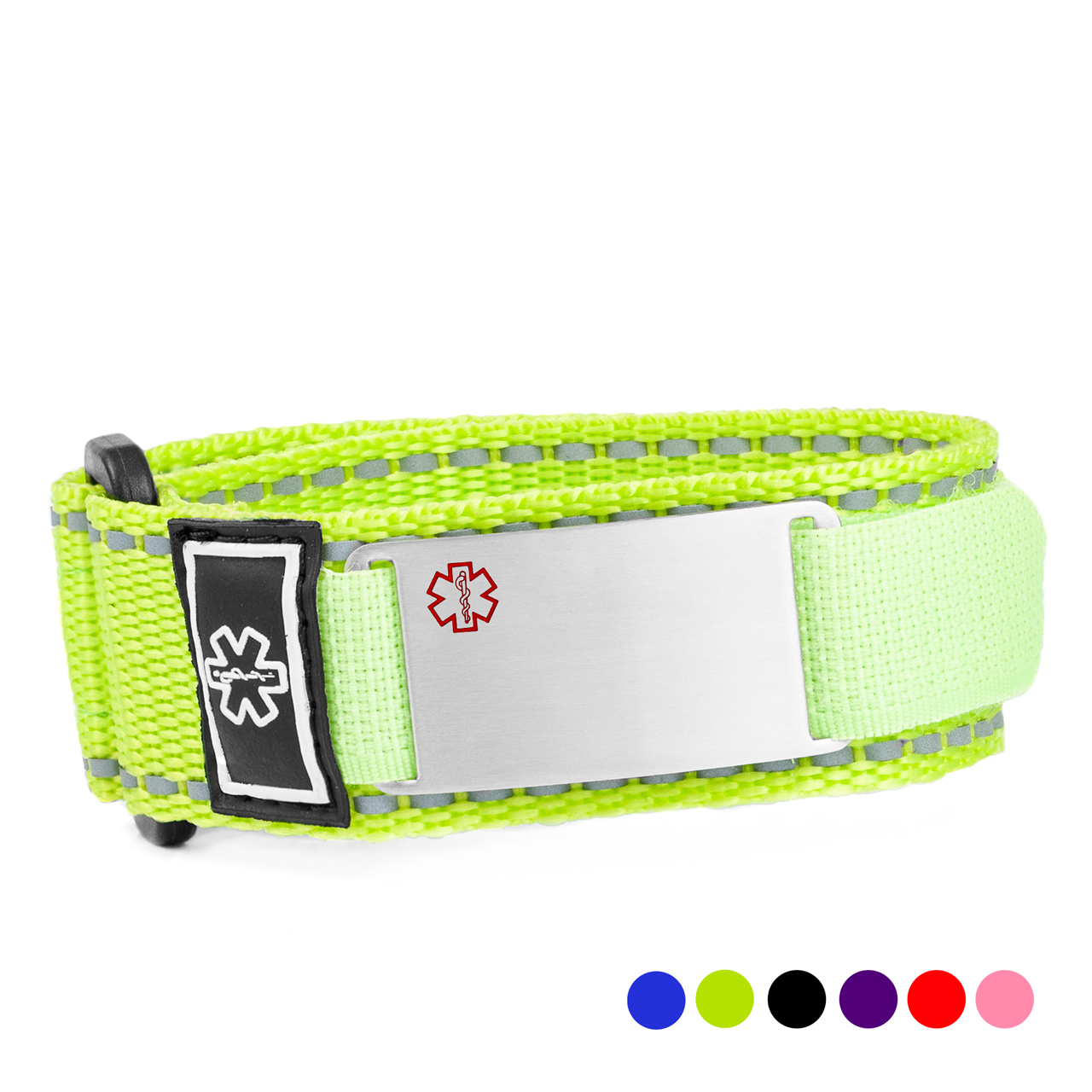 Stop by StickyJ Medical online today and find a trendy, comfortable and safe medical alert bracelet for the special young adult(s) in your life.