At StickyJMedical, we've been producing custom medical alert jewelry since the year 2000 and in that 17-year time span, we've learned a thing or two about the best way to give our customer's the stylish and secure medical jewelry they want. We understand what works best to provide safety, fashion, and affordability. To present you with a run-through of our medical alert jewelry engraving process, I've put together a short outline of a typical order experience here at Sticky Jewelry.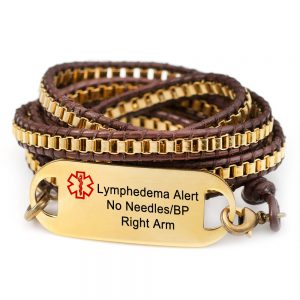 For starters, customers visit our site and locate the item(s) they're looking for. We have a huge variety of medical jewelry styles to choose from including, but not limited to bracelets, necklaces, pendants, wallets cards, USB key chains, pet tags, and luggage tags. Then, they decide on what type of engraving they would like. Most items allow for custom laser engraving, while some of our precious metals such as gold and sterling silver will be engraved with our colorless etching method. Once personalization of the medical jewelry is entered online, the customer can proceed with selecting their shipping method. We ship to many countries worldwide, including Australia, New Zealand, Canada, the United Kingdom and more.
Once we receive the order, we review it carefully to ensure that the engraving will fit well and that there are no spelling errors. From there, we put the order into production. Production time with StickyJMedical is one of the fastest(if not the fastest) in the industry as it typically takes us three days or less from the moment we receive an order to the moment it ships.
Once the order is hand-picked by our warehouse team member in our St. Petersburg, FL location, we then engrave the order. All engravings in our facility are done by an actual person who takes pride in their work. They'll be sure the engraving looks amazing, while still providing the safety required for medical necessity.
After the custom medical engraving is complete, we will then move the order to our final quality check and shipping department. Our final quality check enables one our employees to carefully review the engraved product and order from start to finish to ensure that it is properly engraved and that the final product is in tip top condition. From there, the order's item(s) is carefully tissue wrapped and placed in a satin bag, then is set to ship.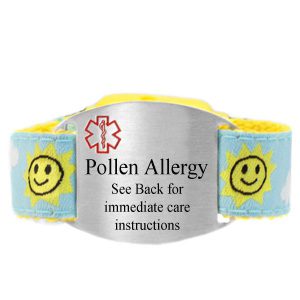 From start to finish, our custom engraving process is a well-oiled machine which combines advanced technologies with the human element to ensure top notch quality engraved medical jewelry. Visit our personalized medical alert engraving site today to find the best medical jewelry for you.