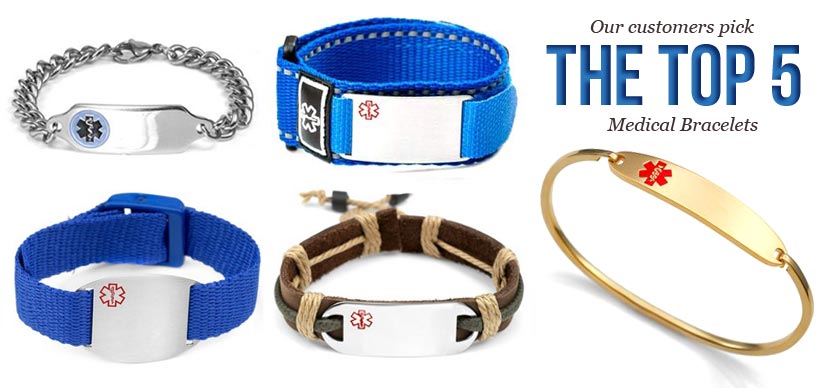 We get feedback on our products on a daily basis from customers like you. One of the questions most frequently asked on social media and to our customer service department is, "which bracelets are your most popular?" This isn't a simple question to answer (it all depends on your style and what your needs are) but we've put together our top 5 medical alert bracelets based on popularity, durability and style. Now in no particular order: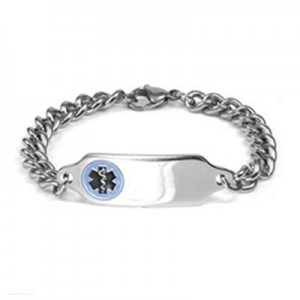 This is one of the original designs from Oneida Medical. It features 316L non-corrosive stainless steel. It has a beautiful polished finish and you can choose between two colors for your medical symbol, red or blue. This bracelet looks great on both men and women and it's built to last! We also give you an option of a lobster clasp or a safety clasp. Personalize this bracelet with all of your medical information and you're sure to get compliments left and right.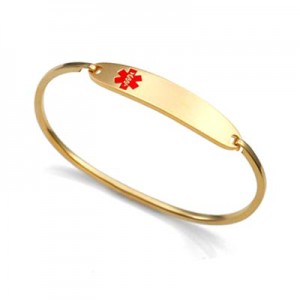 Our Lesly gold bangle provides a more fashionable option for your medical bracelet needs. It's gold plated stainless steel which provides you a glamorous but durable bracelet. It features a bold and vibrant red medical symbol and can be engraved on the front and the back. Lesly is one of our favorite bracelets in-house not only for its style but for its quality!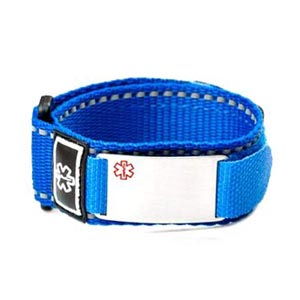 We custom-designed and produced these bracelets based on feedback from our customers so it's no wonder that it's one of our top sellers. Our sport strap bracelets are made of a durable, high-quality nylon that's water and mildew-resistant. It features reflective stitching for added visibility and it comes in 6 vibrant colors. The plaque on these bracelets can be engraved on both the front and the back and has plenty of room for all of your medical information. These bracelets are a must for anyone who needs a comfortable and durable medical bracelet.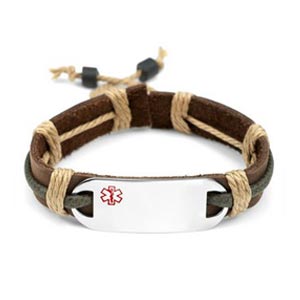 The Logan bracelet has been around for a while and that's because it's a quality leather medical bracelet that's not only fashionable but it looks better with age. This bracelet is made of genuine leather, it features a polished plaque that can be engraved on the front. Logan is adjustable to fit wrists from 6.5″ – 9″. Our Logan medical bracelet is the perfect option for you if you're looking for a stylish leather bracelet that only gets better with time.
Colorful Adjustable Medical Straps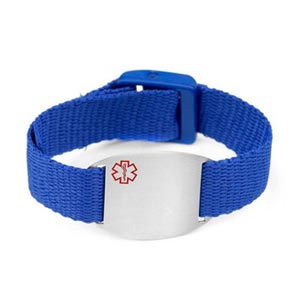 Our adjustable medical sports straps are made of a durable nylon/polyester blend. The straps come in 4 primary colors and we also offer over 12 different designs just for the kids. The strap can be adjusted to fit wrists 4″ – 8″ so it's the perfect bracelet for a growing child. Once the strap is fastened the bracelet is secure and won't come off. You can personalize the brushed plaque on the front and the back.
We hope these bracelets give you an idea of what your top sellers are but please take a look through all of our medical bracelets. The perfect medical bracelet is one that is worn daily so comfort, durability, and style are all things we focus on when developing our products. Check out our large selection of medical alert bracelets here.