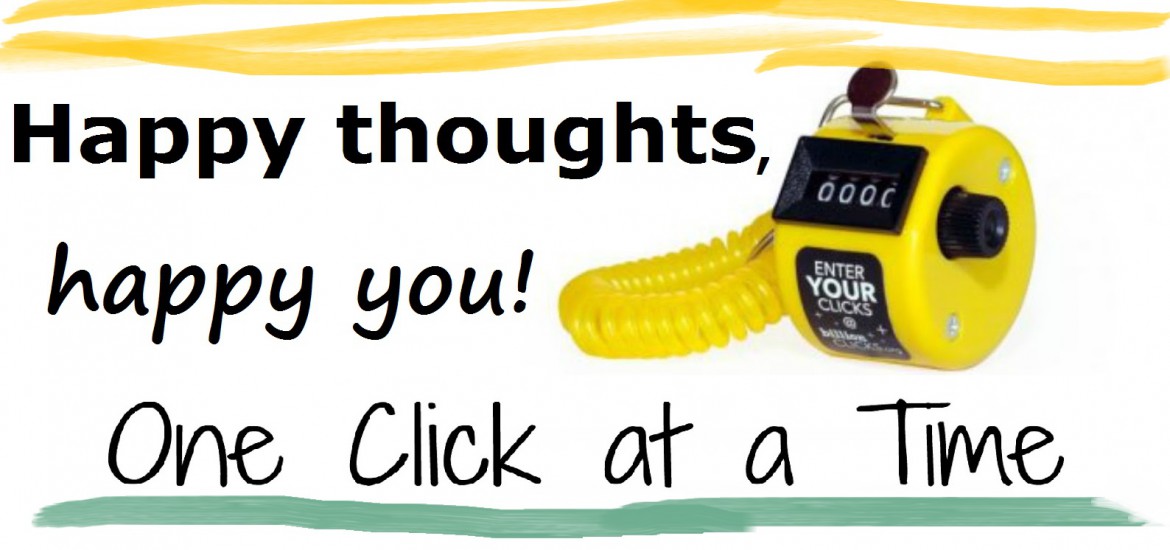 Positive Postulations
The holidays are fast approaching. For many of us, that means big meals, parties, and family.
These are all wonderfully happy things to look forward to…except these are all also stressful things.
Cleaning, grocery shopping, gift buying, baking, travel, probably more cleaning…
It can be easy to get caught up in the hustle and bustle of it all. Hillary Weeks has a simple experiment she encourages people to try. It's almost a physical 'stop and smells the roses' type of practice.
"The Clicker" method involves a small clicker, like those you see people at theme parks holding, that you use to tally up your daily positive thoughts. Every time you feel grateful, you have a happy thought, you smile because you make the stop light you NEVER make…you click. The clicks are counted by the clicker and it displays your total on a screen.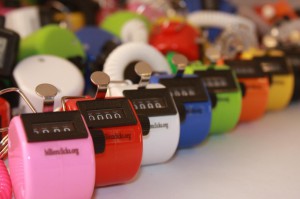 Being a self-admitted pessimist myself (but wanting so badly to be an optimist), when I first read about this positivity clicker I thought hmm I wonder if I could do 1 week of negative thoughts first. Then I would follow up with the positive thoughts; to get a comparison of course. I watched a video of Hillary talking about how she first started "clicking". Negative clicking is how she started too! Her story, however, deterred my urge to click for the negative thoughts. Hillary described a week of negative clicks leaving her feeling depressed and hopeless. And by 'confessing' her negative thoughts she gave them the power to dictate her weeks' mood. But by only recognizing positive thoughts we can establish a mental positive store within ourselves.
Positive thoughts… talk about a positive credit the bank can't control
I see the need for myself to practice this sort of positive thought recognition every day. Not just around the holidays. How often do we complain to spouses and loved ones? How often do we stop to just appreciate all that we have? If you want to try the clicker method, another suggestion has been made. Cover your total clicks until the end of the day. Try masking tape or fun colorful washi-tape over the display screen. At night peel back the tape and reveal your total! It's like a little present before bed. I then take the time to reflect on all of the positive things that happened that day. By doing a quick click to acknowledge positive thoughts, I was able to remember the events of the day. By keeping my clicks covered, I avoided any stressful or negative worries like "oh no, the day is half over and I don't have very many positive thoughts…". It's a twisted ironic cycle.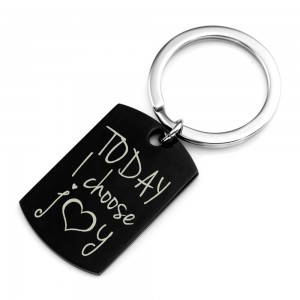 I've also just bought myself an Inspirational Key-chain to constantly remind myself: think positive, be positive. I am asking that you try the clicker method. Even for just a week. There are too many bad thoughts and stress in life to not give enough credit to the times we have good thoughts.
Time is ticking…get clicking!