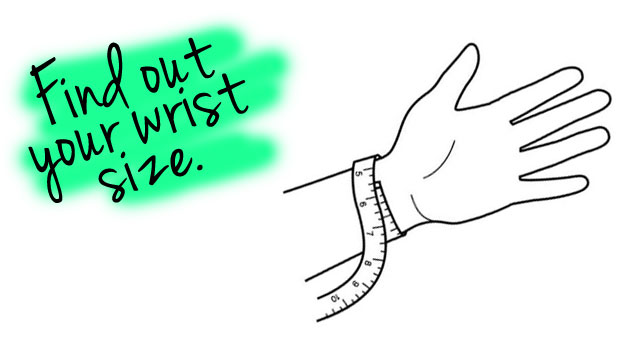 What is your wrist size? Unsure? Sticky Jewelry is here to help you!
What is your wrist size? Are you sure about that? Today we are offering a free printout to help you figure out your wrist size! Many of us would love to shop for jewelry online, but are afraid that we will have to go through a lengthy process of returning that beautiful bracelet we just bought that is just a few links too short.
Enter: the Print and Measure Ruler!!!
***Please read the "IMPORTANT" section on the print out regarding printer settings before printing and/or measuring!***
We designed this to help our wary customers who want a comfortable bracelet, not a Chinese finger trap.
Click here to print and measure your wrist (or secretly measure your wife's existing bracelet so you can buy her a new one for mother's day?)
You're welcome. Happy shopping friends!